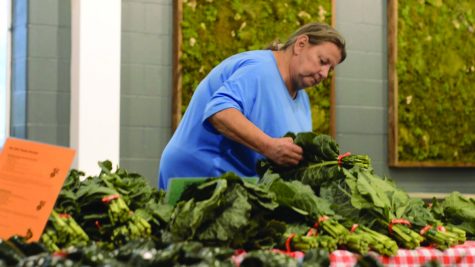 Joshua Roy, Staff Reporter

March 18, 2019
A young woman walks a baby laden stroller down the street. In the stroller, along with the baby, are a few small shopping bags filled with light, prepackaged foods. Without access to a car, she can only carry the bare necessities back to her house. The rest of her money goes to renting out a small one...
April 9, 2012

Filed under Features
Refreshments lined the wall in The Commons as people made their way into the Hoosier Room on March 22 to partake in a free event held by the campus ONE organization, called the Hunger Dinner. As part of the demonstration to end world hunger, participants were divided into three groups to experience...