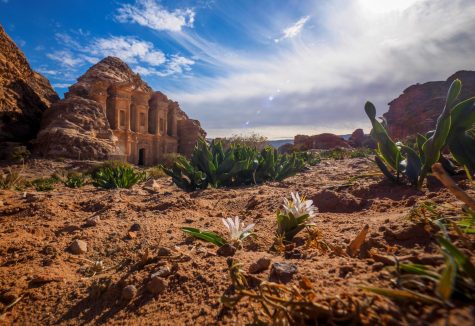 Tony Pacheco and Jewell Conner

December 4, 2016

Filed under Campus, Nation/World, News, Top Stories
Touring the streets of Paris. Climbing to the top of Notre Dame. Riding a camel in the desert. Swimming in the Dead Sea. IU Southeast offers study abroad programs that allow students to study around the world. Omar Attum, associate professor of biology, Valerie Scott, senior lecturer in psychology and...
September 11, 2011

Filed under Profiles
Every year, Omar Attum, assistant professor of biology, teaches students about Middle Eastern culture and wildlife during their travels on research trips to the Middle East. Last semester, Attum and 11 students visited Dana, Jordan, where they camped in a protected area, observed wildlife and interacted with the local culture. ...