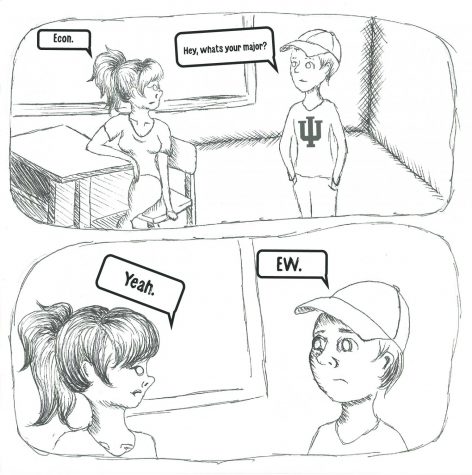 Allison Cloud, Volunteer

September 3, 2018

Filed under Columns
When you tell people about your major, you'll get a wide range of responses. For me, some of them are good, but most of them are not. Here are some of the responses I come across regularly as an economics major. "Ew." Such a small noise that says so much. It has come from friends, peers a...
Paige Thompson, Managing Editor

August 24, 2015
With a new semester comes new classes for students. This semester at IU Southeast brings a number of new opportunities for students. One major change this semester is a public relations track in the School of Social Sciences. Jane Dailey, visiting assistant professor of journalism specializing in...