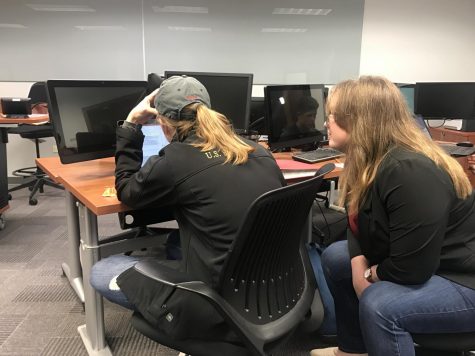 McKenna Curry, Staff Reporter

November 2, 2018
Imagine yourself sitting down at a desk, working on a problem that you just don't seem to understand. You repeatedly refresh your email, patiently waiting for your professor to respond to your quick question. A tutor would be helpful, but your bank account screams "college student." IU Southeast has...
Paige Thompson, Managing Editor

August 24, 2015
With a new semester comes new classes for students. This semester at IU Southeast brings a number of new opportunities for students. One major change this semester is a public relations track in the School of Social Sciences. Jane Dailey, visiting assistant professor of journalism specializing in...