Grenadiers win in straight sets in season opener
The IU Southeast volleyball team beat the Midway College Eagles Tuesday night in straight sets, (25-14, 25-17, 25-18).  The charge was led by last year's team leader. Senior Sara Schum had seven kills and senior Meaghen Thompkins led the Grenadiers with 13 assists.
Hannah Baker played a solid game, adding six kills. Senior Kristyn Maymon and freshman Logan Flannagan added five kills each for the Grenadiers. The Grenadiers played well defensively, with five team blocks and a difference of nine in the defensive dig category.
"I think we played well as a team for our first game together," Thompkins said. "After tonight, we now know the improvements we need to make and what we have to do as a team to get to where we need to be by conference. So all in all, I think it was a good night and I was happy with the game."
Although the Grenadiers won in three sets, Eric Brian, head coach, said he thinks there are certain aspects still to improve on.
"It wasn't a spectacular start, but it was a decent starting spot to the season," said Brian.
This is Brian's second year as the head volleyball coach.  In his rookie season, he took the program to the top, only to fall short in the conference championship game. Brian said to get back to the championship game, they will need their freshmen to play at a consistently high level.
"There are five freshmen that played significant minutes for me," said Brian.  "They handled their first college match very well. Their chemistry with the other players was there and they played at a great level tonight."  He wants the chemistry of his players to continue to rise as the seasons goes on.
"I think this week will give us opportunities to grow as a team."
About the Writer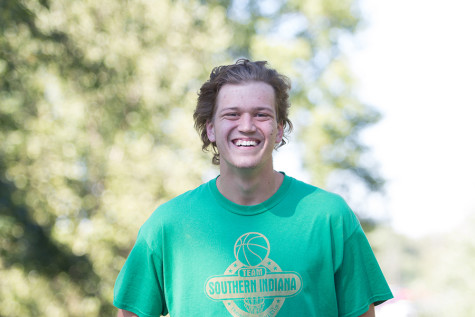 Parker Henes, Sports Editor (Spring 2016); Staff Reporter (Fall 2015; Fall 2014)
My parents called me Parker in the wonderful year of 1993. Fun fact, every five years my birthday is on a Friday the 13th. I am passionate about sports...