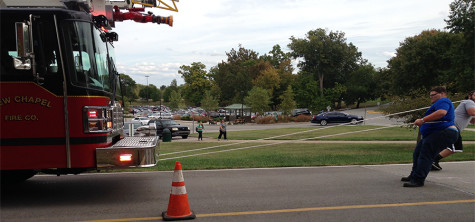 Kristin Kennedy, Social Media Coordinator

October 5, 2015
Running down the road in front of the University Center, three IUS Police officers and seven Campus Life staff members leaned forward, pulling a blaring fire truck 100 feet. The team completed the task in 17 seconds and 50 milliseconds. Pi Kappa Alpha, also known as Pike, held a fire truck pull event...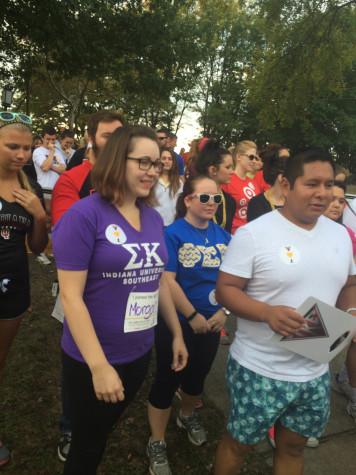 Kaetln Harrison, Staff Reporter

September 23, 2015
This past Saturday IU Southeast's Tau Kappa Epsilon participated in the annual St. Jude walk at the Louisville Zoo. Walkers and runners were able to take in the sights of the animals while raising money for children in need. Ethan Wells, marketing sophomore, was in charge of this year's fundrai...