Louisville Crashers Play at Week of Welcome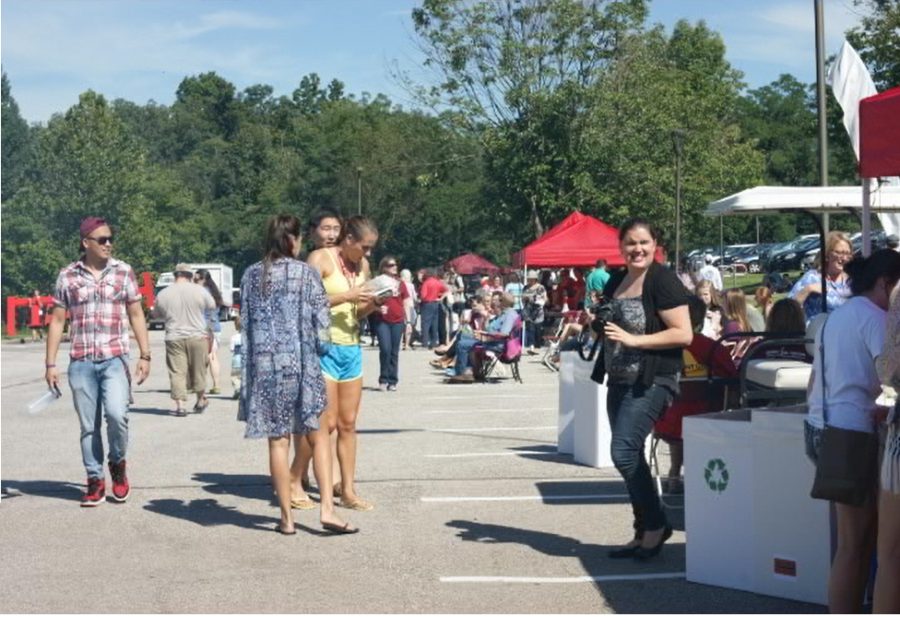 Brittany Goode, Staff Writer
September 14, 2016
Free food. Live music. Hanging out with friends, faculty and staff, and new classmates. This was how many students and faculty members concluded day two of the annual IU Southeast Week of Welcome on Tuesday, Aug. 23.
The evening kicked off at 4 p.m. by the IU Southeast Horseshoe Amphitheater with free grilled hot dogs, hamburgers, chips, and sodas or water. Tents were set up near the amphitheater.
House music was pumping through the speakers onstage as students claimed their seats, either in chairs or on the ground in the grass in front of the amphitheater.
At 4:30 p.m., The Louisville Crashers appeared onstage to perform. Students cheered as the band began to play. The band played strong and the event continued until 7 p.m.
For some, this concert was more than just entertainment—it was the opportunity to start this fall semester on a positive note.