Inclusive Privacy
Bill proposal causes discourse regarding acceptance of LGBTQIA community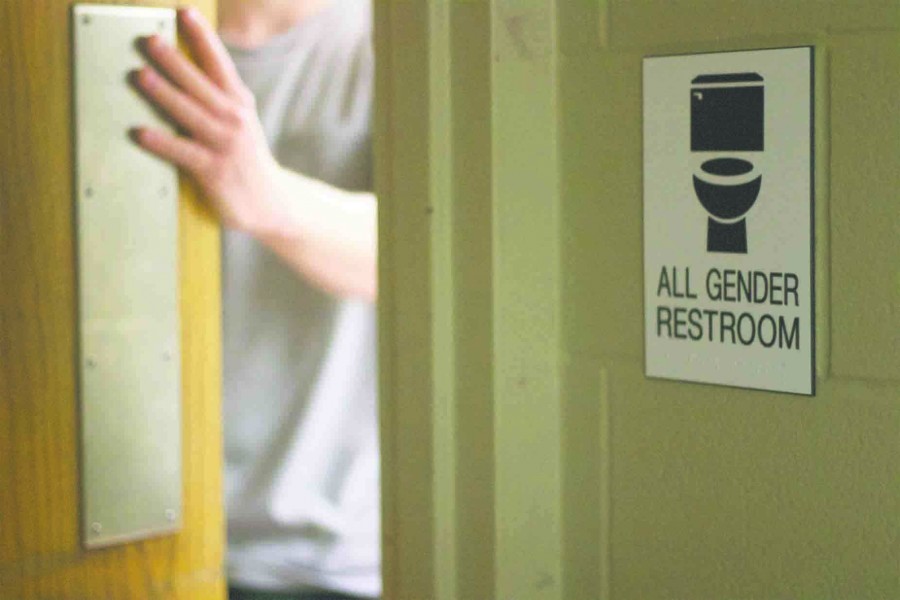 FIX THIS NOW.
Those words, printed in large, white letters set against a black background covered the front page of the "Indianapolis Star" on Mar. 31, 2015.
The demand, which caught the attention of major media outlets across the country, was issued in response to the passage of Indiana's Religious Freedom Restoration Act (RFRA).
The law allowed businesses to cite religious beliefs to legally deny service to would-be patrons at their discretion.
Since Indiana is one of 33 states without comprehensive laws prohibiting discrimination based on sexual orientation or gender identity, the law particularly put the LGBTQIA community at risk.
The RFRA caused considerable social and political backlash for the state.
The "New York Times" listed executives from major organizations among those who publicly decried the legislation. Officials from Washington, D.C., San Francisco and other major cities banned city-funded expenses in the state of Indiana. State governors followed, with Vermont, New York, Washington, and Connecticut temporarily banning state-funded travel to Indiana. Estimates by Visit Indy, an Indianapolis-based tourism organization, revealed that the city ultimately lost $60 million in revenue due to the fiasco.
Nearly a year after the RFRA, Indiana legislators have proposed more legislation that could potentially draw ire from within the state as well as from across the country.
Indiana Senate Bill 35, proposed on Jan. 5, seeks to establish single sex facilities throughout the state, essentially criminalizing transgender restroom use.
At the school level, it would require school officials to deny students' access to restrooms that do not match their sex at birth. The bill similarly restricts transgender adults from entering public restrooms and locker rooms that do not match their birth-assigned gender.
If the law is broken, the individual would be charged with "single sex public facilities trespass", a Class A misdemeanor, which is punishable by up to one year in jail and $5,000 in fines.
"The American Psychological Association makes a distinction between sex, gender and gender identity," Michael Day, a personal counselor at IU Southeast, said.
"Sex is purely biological. Gender refers to the attitudes, feelings and beliefs by a particular culture, which is external from each person.
Then each individual has their own gender identity, and that's more of one's sense of self. That's what is at the heart of this issue, and that's hard for people to understand."
In contrast to the RFRA and single sex facilities laws, universities across the country have begun taking steps to improve the environment on campus for transgender individuals.
Last November, Indiana University-Purdue University Indianapolis announced plans to open 14 "All Gender" restrooms on campus.
"If someone does come and ask about the services we have, we have made arrangements that are compassionate," Day said.
Andy Smith, a transgender student at IUS, explained an incident that occurred when she first arrived on campus.
"In the dorms, when I was coming more into my identity, I had a roommate who was really transphobic," Smith said.
"After reporting that, the dorm administration said they were going to put me in the girls' dorm. It was seamless."
In addition to this, Smith also mentioned difficulties she experienced with a professor on campus. According to Smith, the professor repeatedly referred to her by male pronouns and her full birth name in class discussions and online assignments.
"I had previously had him as a professor, but this particular semester I had him for two classes. I was also a member of the club he was overseeing and he still couldn't get it right. I was just like, 'This is on purpose.' Every time it was 'he'," Smith said.
"Except for this and the dorm incident, I've never felt discriminated against, though. For me, it's a relatively safe campus."
At this time, IUS has no official policy regarding restroom use for transgender individuals, though there are gender neutral restrooms in Ogle Center, Crestview Hall and University Center.
"Anybody is free to use them, but they're kind of tucked out of the way," Michael Abernethy, senior lecturer and faculty advisor for the Gay Straight Alliance, said.
"If you don't know they are there, you're not likely to stumble across them."
Though these gender neutral restrooms are often the go-to resolution for debates regarding the topic, many within the LGBTQIA community have expressed their distaste for such a move.
"It harkens back to the idea of separate but equal," said Abernethy. "It clearly separates a certain portion of the population. It's just another way of reminding them that they don't fit in."
Smith said she has had no issues regarding restroom use on campus.
"Generally, people are very nice to me," she said. "When I go in the bathroom, people are really friendly and complimentary. It's a very positive environment. It isn't this scary, demonizing place."
Senate Bill 35 is only one of many pieces of legislation regarding transgender rights being debated by Indiana lawmakers at this time.
After criticism of the Religious Freedom Restoration Act dominated headlines last year, Governor Mike Pence signed into a law a revised version meant to prevent the religious loopholes from being used to discriminate against LGBTQIA individuals.
Senate Bill 66, however, sought to reestablish some of the religious exemptions included in the original draft of the RFRA. In late January, the bill, referred to as "Super RFRA" by many opposed to it, was halted by lawmakers.
Senate Bill 344, a bill that officially died on Feb. 2, was proposed as a measure to "protect" the rights of LBGTQIA Hoosiers. The law, however, excluded transgender individuals from any protections.
A similar proposition, Senate Bill 100, was loaded with language that allowed exemptions for religiously affiliated institutions, including hospitals, shelters and wedding-related businesses.
"Several folks in political organizing have expressed the opinion that Senate Bill 35 is to strike fear in the transgender community to distract attention from the horrible anti-transgender provisions in these other bills. It's avoiding other conversations we should be having," Day said.
A public statement issued on the website of the ACLU of Indiana reads,
"Both Senate Bill 344 and Senate Bill 100 represent complicated attempts to cure a problem that requires a very simple solution. The more lawmakers try to dance around the need for real, clear LGBT protections, the more it looks like they want a way to maintain the status quo: a state where you can be fired, denied housing or turned away from public places because of who you are or whom you love."
The stalling of the above mentioned bills, however, does not necessarily equate to a "win" for the LGBTQIA community. What little protections the bills would have provided would have been the first measures signed into law at the state level.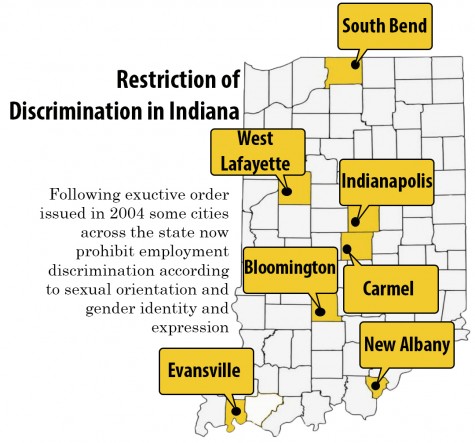 In most of Indiana, it is legal to discriminate based on sexual orientation and gender expression and identity. This means that LGBTQIA are still at risk of being treated unfairly in housing, employment, and public accommodations.
Though civil rights protections are nonexistent at the state level, many Indiana cities have issued local ordinances banning such discrimination, including New Albany.
According to Abernethy and Day, the laws represent more issues than the social concerns.
"With the amount of problems the state of Indiana has in terms of health insurance, infrastructure, and unemployment, they're wasting time on this. The time they're spending on the floor of the legislature debating this is time they're not dealing with real issues that affect the lives of everyday citizens. It clearly labels Indiana as a state of exclusion and unacceptance," Abernethy said.
"Economically, that hurts us. Businesses won't locate here, conventions won't come, and tourism drops. It hurts the economy, which hurts everyone in the state."
Abernethy explained that social factors contribute to negative attitudes towards the LGBTQIA community.
"Obviously some of this is based on religious beliefs, and I don't think anybody in the gay rights movement wants to tell anyone what to believe religiously. But there is a difference between believing someone is a sinner and treating them like a sinner," Abernethy said.
"If you're going to start treating people like sinners, then you've got to be pretty harsh on everybody. The Bible is pretty clear that there isn't a pecking order of sins."
About the Contributor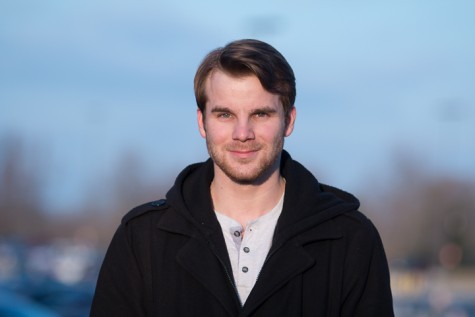 John Boyle, Staff Reporter
My name is John Boyle, and I am a senior English student at IU Southeast. Half of my life has been spent in Florida, and the other half has been spent...