Behind the scenes of the Jack-O-Lantern Spectacular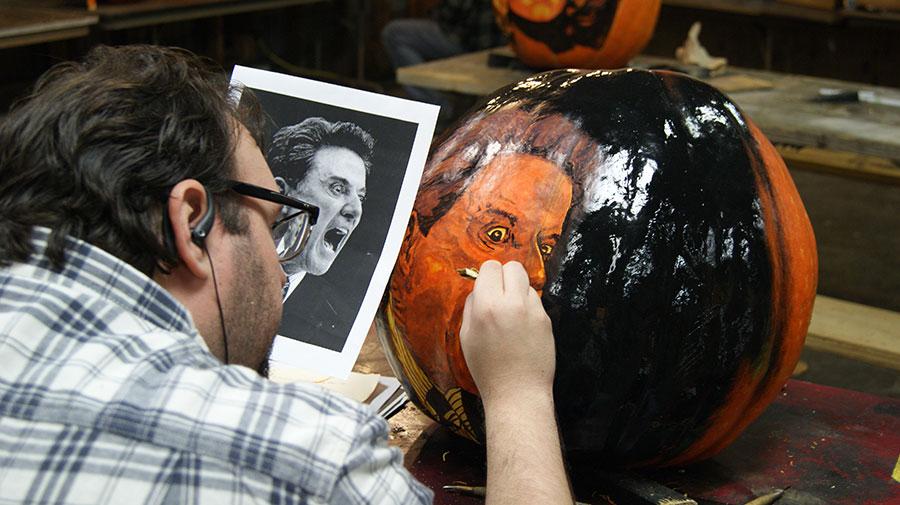 Rated number one in Country Magazine's list of "15 Amazing Halloween Celebrations Across America", the Jack-O-Lantern Spectacular has returned to Louisville for its second year. The Jack-O-Lantern Spectacular is a 1/4 mile walk in the woods lit entirely by carved pumpkins.
The event, which consists of around 5,000 pumpkins, began in Massachusetts in 1988. It later moved to Providence, RI and made its way to Louisville when Deputy Parks Director Marty Storch was introduced to the idea by President of Convention and Visitors Bureau Jim Wood.
"I liken to it as I was the fifth prom date that was asked to the Prom, but I accepted," said Storch.
This year's theme is "A Walk In Time" and pumpkins feature everything from prehistoric scenes to modern-day celebrities.
New pumpkins are painted and carved each evening by 40 artists from the Louisville area. While many of the pumpkins are intricately done, said Storch, the majority of the pumpkins in the show are "filler pumpkins"— or regular jack-o-lanterns— and are used mainly for lighting.
"We'll go through 15,000 pumpkins by the time the show is over," said Storch. Storch estimated a cost of about $100,000 worth of pumpkins used this year.
Once the pumpkins can no longer be used in the show, they are composted in truckloads. "They have a happy death," said Storch.
The show, which runs until Nov. 2, begins at sunset and ends at midnight. Tickets prices range from $9 – $15, depending upon a person's age and the day they attend. Storch said proceeds will go to the Metro Parks Foundation to build playgrounds for children of all abilities.
For more information, visit http://www.jackolanternlouisville.com/.