Connor Edrington, Staff Writer

October 21, 2016
Students gathered on Wednesday Oct. 19 to watch the final presidential debate before the general election on Nov. 8. The debate watch party began at 8:45 p.m., in Hillside Hall room 104 with the debate itself beginning 15 minutes later at 9 p.m. The majority of students attended the full debate...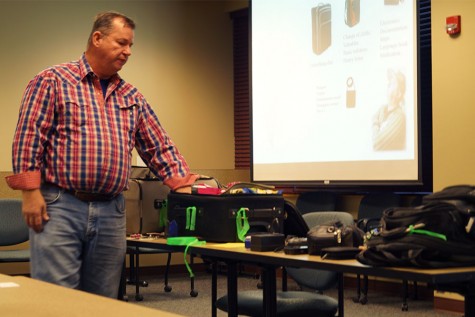 Tony Pacheco, Staff Reporter

February 21, 2016
Planning a study-abroad trip involves several steps, but an IUS senior and an IUS alumna recently showed students how to make the process easier. Dale Brown, geosciences senior, and Katherine Clark, accountant at Harding, Shymanski & Company, P.S.C., gave international trip planning, safety and...