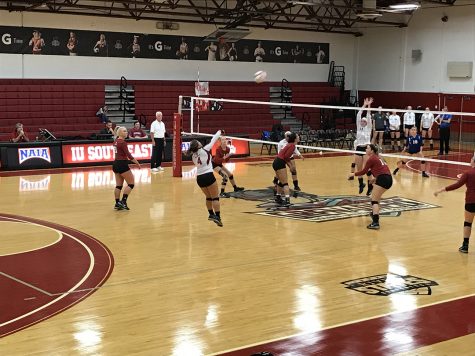 Tyler Clerkin, staff reporter

November 2, 2016
The IUS volleyball team faced off against Brescia University on Tuesday, Nov. 1 for the team's senior day. This would be the last time that seniors Katie Fischer, Hannah Barker, and Mary Dye played in front of the home crowd for IU Southeast. This would also be the last conference game of the season...
Aprile Rickert, Staff

February 24, 2013
The Grenadiers defended their territory against the Brescia University Bearcats Feb. 19 in the Activities Building for back-to-back Men's and Women's Senior Night basketball games. Before both games, each senior was recognized for the hard work that was put into their IU Southeast basketball career. WOMEN'S...