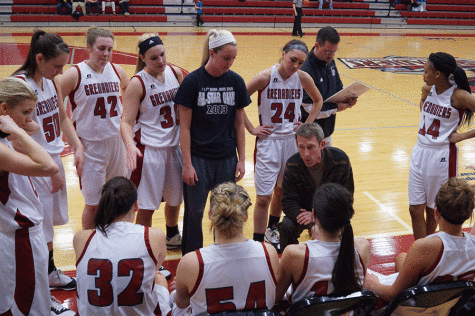 Elijah Lossner, Sports Editor

February 5, 2015
The top two women's teams in the KIAC squared off Tuesday night in the Activities Building, for sole possession of first place. The game was back and forth most of the night before the Red Storm, from the University of Rio Grande, pulled away at the end beating the Grenadiers 71-59. Defense...
Blake Stewart, Staff

January 23, 2015
The IU Southeast women's basketball team overcame a seven point halftime deficit to defeat IU Kokomo 55-51 on Thursday night in the Activities Building. In the first half of play, IU Kokomo went on an 11-0 run early on. The Grenadiers did comeback to take the lead with about three minutes left...