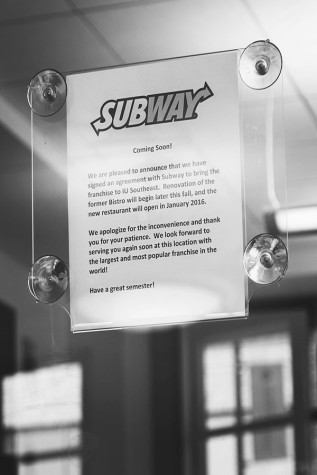 Lori Mundell, Staff Reporter

September 8, 2015
The coffee shop on the main level of the library is closed. In its place will be a Subway that the university plans to open by the spring semester, according to Julie Ingram, the manager of conference and dining services at IU Southeast. This is one of several changes to dining services this year. The...
IUS Horizon

October 2, 2011
At IU Southeast, meal plans are optional for students. However, Lauren Smith, business junior, was used to paying a mandatory meal plan fee during her first two years at the University of Louisville. After transferring to IU Southeast in fall 2010, Smith said it was much nicer going to a campus wher...
IUS Horizon

October 2, 2011
What do you think about the current meal plan and UCard system on campus?