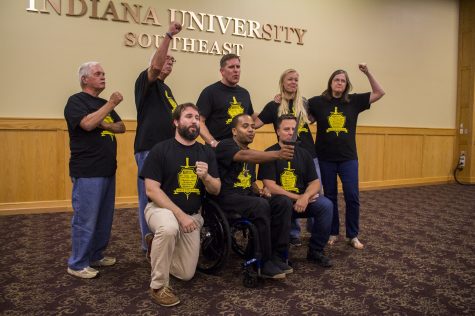 Jewell Conner, Staff Reporter

September 26, 2016
Daggers drawn, as they circle in closer. The words "revenge, revenge," echo from the group in unison. This was an interactive performance of "Merchant of Venice" performed by Kentucky Shakespeare Veterans. On Thursday, Sept. 22, in Hoosier Room East, a group of nine veterans, both men and...
Jewell Conner, Staff Reporter

September 21, 2016
September is national suicide prevention month. According to the American Foundation for Suicide Prevention suicide claims more than 32,000 lives a year in the United States and is the number two cause of death among college aged students. According to the American Association of Suicidology suicide...