Tyler Clerkin, Staff Reporter

September 25, 2016
The IUS Men's and Women's tennis teams faced off against Berea College on Sunday September 25. Each team went on to win their matches 9-0 making them 1-0 this season. Each player for both IU Southeast came out of the match with a win for their team. Senior Jonathan James was able to pull of a...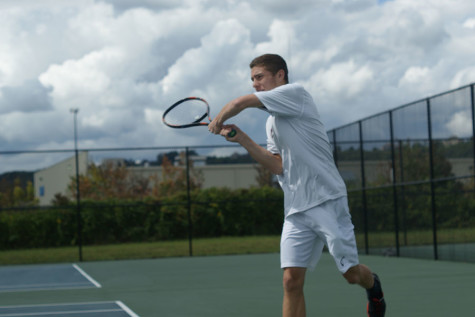 Enrique Bryan, Staff Reporter

September 13, 2015
The IUS men's tennis team were defeated by Indiana Wesleyan on Saturday, Sept. 13 by a score of 7-2. The Grenadiers are now 1-1 for the season following the loss to the Wildcats. In doubles senior Nick Roby and junior Jacob Rankin won the only doubles match against the Wildcats in No. 1 doubles ...