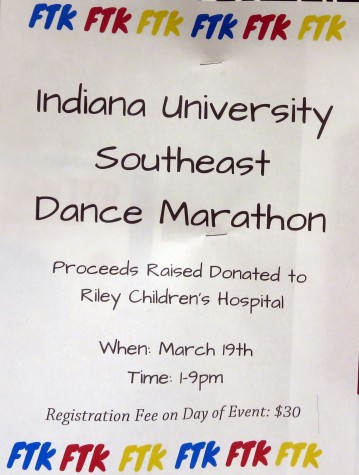 Katie Casper, News Editor

March 17, 2016
IU Southeast is holding a dance marathon that will raise money for Riley Hospital for Children in Indianapolis. The Indiana University Southeast Dance Marathon will take place Saturday, March 19 at IU Southeast from 1 to 9 p.m. The dance marathon will last eight hours and will include dancing, food, games,...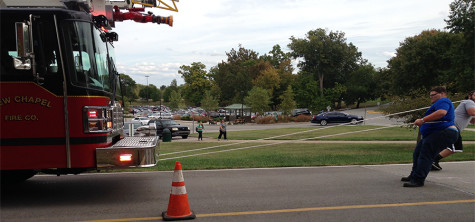 Kristin Kennedy, Social Media Coordinator

October 5, 2015
Running down the road in front of the University Center, three IUS Police officers and seven Campus Life staff members leaned forward, pulling a blaring fire truck 100 feet. The team completed the task in 17 seconds and 50 milliseconds. Pi Kappa Alpha, also known as Pike, held a fire truck pull event...