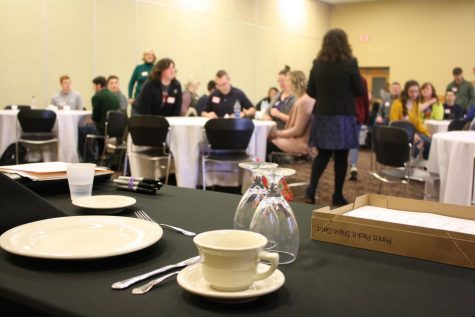 February 6, 2019
On Feb. 5, 2019, around 40 students came to dine and listen to Mary Starvaggi from Etiquette Advantage, a group that travels around the country speaking at various colleges about the importance of business etiquette while demonstrating proper dining technique. The event was sponsored by the Career Development...
Joseph Kauffman, Staff Writer

March 9, 2015
The glasses sparkle. The silverware shines. The grill sizzles and liquids bubble and boil within their pots and pans. The smells are like traveling salesmen, wafting through the air and beckoning you to discover the dish from whence they came. This is the office of Marty Rosen. Rosen has been at...