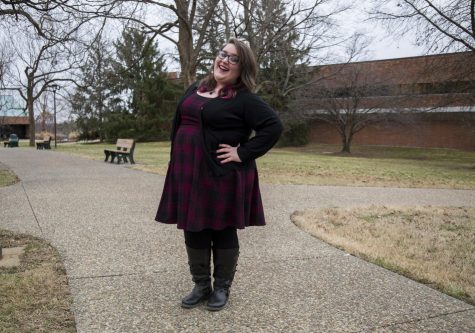 My name is Morgan Wooden, and I am a content editor for this fine newspaper.
I am a photographer, writer, music and film enthusiast and lover of all things Disney, 
Harry Potter
 and Star Wars. I am also chocked-full of pop culture knowledge.
I have had a camera attached at my hip for as long as I can remember. I love photojournalism, and I love telling stories through images. Photographs can speak so loudly on their own, and I hope to keep creating powerful stories through images that hold equally powerful meaning.
Morgan Wooden, Content Editor (Spring 2017); Staff Reporter (Fall 2016)
May 01, 2017

Southern Indiana Food Guide

(Story/Media)

Apr 26, 2017

Star Wars Celebration 2017: My Journey to a Galaxy Far, Far Away

(Story)

Feb 06, 2017

Waiting to Welcome

(Media)

Feb 06, 2017

Academic Dishonesty

(Story)

Oct 31, 2016

Haunted Places of Kentuckiana

(Story)

Oct 17, 2016

Doing What She Loves

(Story)

Sep 19, 2016

Better Writing on Campus

(Story)

Sep 13, 2016