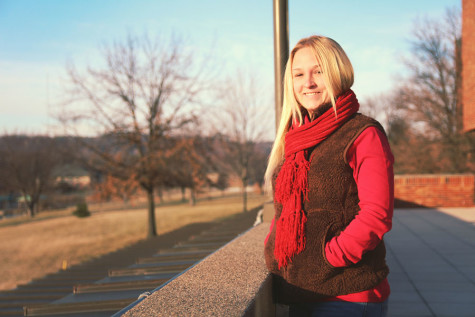 Hello! My name is Kaylynn Williams and I am a junior at IU Southeast majoring in Journalism. I transferred here this semester, Spring 2015, from Kankakee Community College where I received my Associate in Arts degree. KCC is just south of Chicago, IL. I moved to Scottsburg, IN to be closer to my fiancé who also attends IU Southeast.
Outside of my student life, I work for Nestle Purina and am an elite ambassador. I travel across the nation attending field trials, hunting dog events, which are sponsored by Purina. I have worked with them since 2011. Purina distributes a magazine titled, Today's Breeder. This is what inspired me to be become a journalist. It is my dream to write about the dog world and continue
working for Purina.
My writing experience includes writing for Hounds and Hunting magazine, Better Beagling magazine, and I am a published poet. The Horizon has enhanced my experience in the writing world.
Kaylynn Williams, Staff Reporter (Spring 2015)
Apr 13, 2015

IU Southeast's historical roots

(Story/Media)

Mar 14, 2015

IU Southeast Counseling Center hosts relationship GPS

(Story)

Mar 04, 2015

Brain food: tips to healthy eating on campus

(Story)

Jan 28, 2015

Voices of change: IU Southeast students compete in speech competition

(Story/Media)