GOP takes control of House, Democrats retain Senate
IUS Horizon
November 7, 2010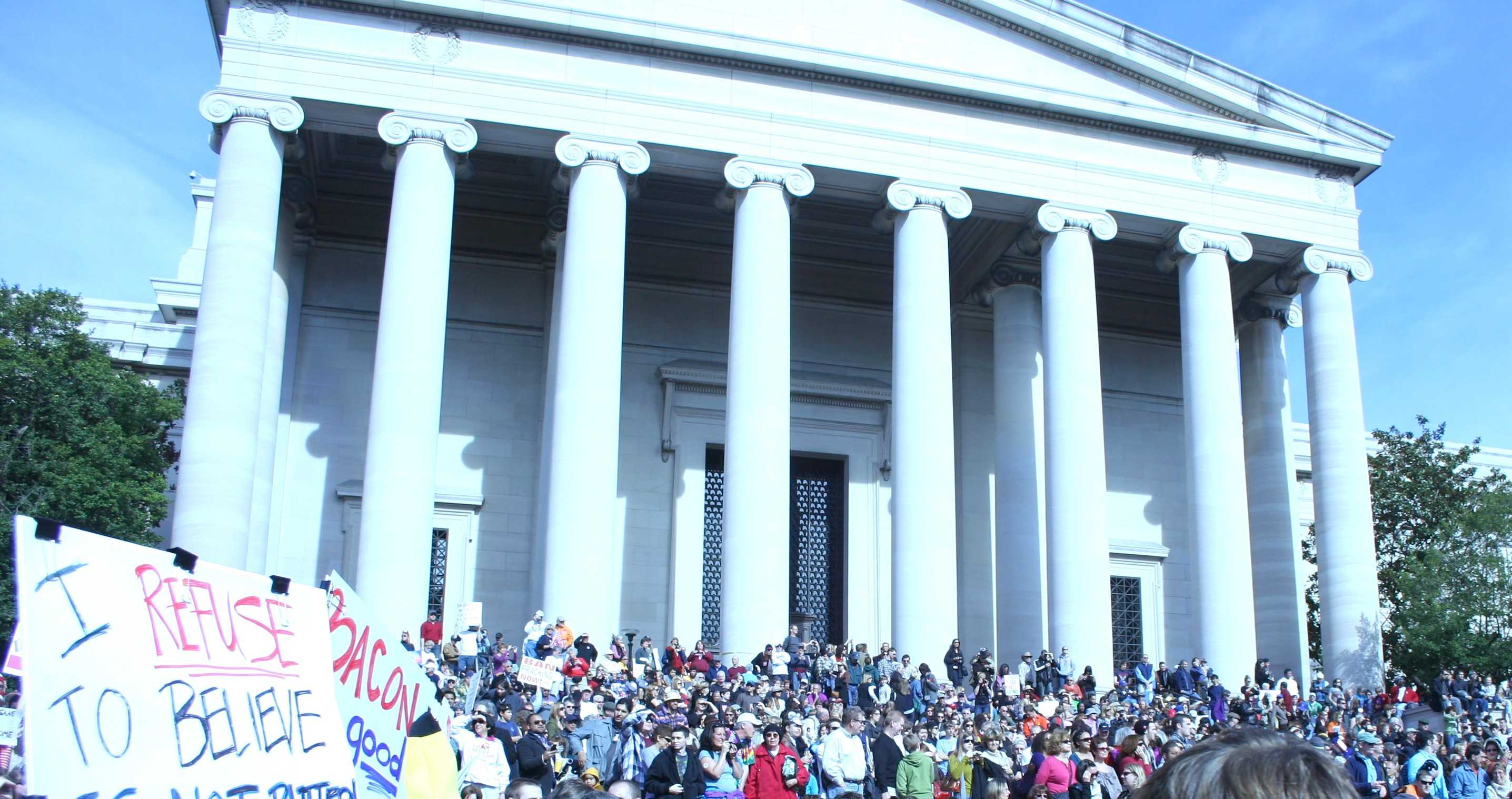 Polls across America were filled with citizens casting their votes for various candidates in the 2010 election. Sarah Kincaid, business junior, was among those citizens.
Kincaid and her family experienced confusion on their voting registry because they have moved three times in the last four years.
Despite the frustration of filling out three change-of-address forms and traveling to various schools and community centers, Kincaid was able to place her vote at South Central High School in Elizabeth, Ind.
"I voted because I believe that as a Christian, it is my duty to," Kincaid said. "I believe that we are given a great opportunity and need to take part in our government. I want to see new faces, a change and to see us go back to our Christian foundations."
Typically, in each off-year election, the party out of power gains seats in Congress. As expected, the Republican Party obtained seats within the U.S. House of Representatives to create a bipartisanship with the Democratic Party in the U.S. Senate.
However, Joseph Wert, dean of Social Sciences, was surprised by the number of seats Republicans took.
"It was expected that the Republicans would gain more seats, but it was surprising that they took as many as 61 seats," Wert said. "The magnitude of this occurrence hasn't happened for decades."
The 2010 election resulted in the Republicans control of 243 seats in the U.S. House of Representatives while the Democrats collected 192 seats. As for the U.S. Senate, the Democrats took control of 53 seats while the Republicans have 46.
"I hope the bipartisanship will lead to greater cooperation between the two parties," Cliff Staten, professor of political science and international studies, said. "I hope they work together to address the issues that face the country. An end to the partisan fighting would be beneficial for the country."
In Indiana, Republican candidate Dan Coats won his state senate election with 56 percent of votes. His Democratic opponent, Brad Ellsworth, received 38 percent. Three Democratic candidates and six Republican candidates form Indiana's House of Representatives. Indiana's newly-elected secretary of state, auditor and treasurer are also Republicans.
"As a Democrat, I was a little disappointed that we lost some good people," Chris Coyle, political science junior and member of the IUS College Democrats, said. "I don't think some of the people that won have the people's interests in mind, especially Todd Young. If it were a year that wasn't such a Republican wave, Vop Osili could have easily won Indiana Secretary of State."
Indiana Republican, Todd Young, defeated Democrat Baron Hill for a U.S. House of Representative position, from the ninth district. Young earned 55 percent of the votes while Hill collected 40 percent.
For the Democratic Party in Kentucky, John Yarmuth was elected for a second term to the House of Representatives, and Greg Fischer was elected mayor of Louisville.
In addition to the two primary parties, the Tea Party proved successful in some states, as well.
Rand Paul, a Republican candidate, won the Kentucky Senate with 55 percent of the votes.
The Tea Party was arguably beneficial and hurtful to the Republican Party.
Aaron Minnich, political science senior and IUS College Republicans president, said he believes the Tea Party created energy that was not there before.
However, it also hurt the Republicans in the Delaware and Nevada Senates.
"They helped bring out the anti-incumbency voters," Minnich said. "It remains to be seen how helpful they will be to the government now that some of their representatives have been elected.
"People are tired of being ignored by the government with all the bailouts and passing of unpopular bills," Minnich said.
"They just want their government to listen to them," he said.
By COURTNEY
MCKINLEY
Staff
comckinl@imail.iu.edu