Technikolor: Making Their Dreams a Reality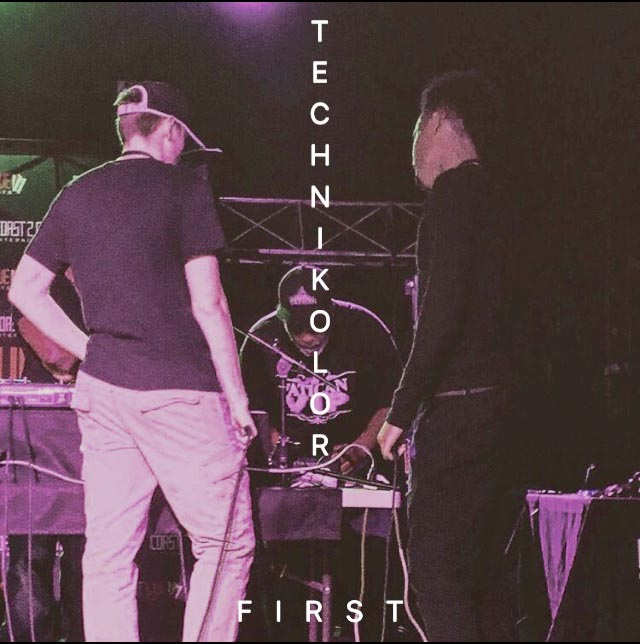 Tyler Clerkin, Staff Reporter
March 1, 2017
At IU Southeast, a group of students are trying to make their dreams a reality. Senior Samuel Ullrich, pre-law major, sophomore Clarence Jackson, business major and Jefferey Jernigan make up the group known as Technikolor.
The group formed in February 2016, with Ullrich and Jernigan starting to work together first and Jackson coming into the group later.
"Me and Cj (Jackson) knew each other at the start of last year," Ullrich said. "He wanted to record music but he wasn't taking it as serious as I was until we had a talk about it. Then we built a relationship from that."
Jackson is the manager of the group. He is the one who is always trying to promote their newest tracks, videos and who is always looking for any other ways to help get their name out there.
Ullrich, who goes by the name Sam the Student while performing, is the leader of the group. He is the wordsmith of the three and is the one that they look to when they have writer's block or need some extra suggestions.
Jernigan, who goes by the name Geoffrey on stage, is the singer. The hook, or chorus of the song, is written by him.
Each member  of the group has different influences when it comes to making music, but they all agree that J. Cole is their main hero.
"When we drive to Indy, we listen to J. Cole's new album the entire time," Jackson said. "We really study how he rhymes and the extreme details that go into his mixing and production."
Jernigan, who is from Louisville, looks at Bryson Tiller as a big inspiration.
"Seeing him blow up the way he did was crazy," Jernigan said. "Especially since he is from my hometown. It made me start taking this music thing more serious."
The group's main focus is primarily Hip-hop but they do mix in some R&B. The first song they released is titled "Daydreams", and has more than 4,000 plays on the streaming platform, SoundCloud.
They gained all of these plays without any help from third-party sources. They credited a lot of the plays to them sending multiple direct messages to people on social media, as well as just by telling people all about the song.
They have been played on multiple radio stations in Indianapolis and Louisville. They were played on Hot 96.3 in Indianapolis and were entered into a contest to where they went head-to-head with another group's song.
Technikolor is located in Southern Indiana, but they spend most of their studio time Indianapolis.
"We drive to Indy every two weeks to record new music," Ullrich said. "We go once to make the beat and then another time to actually create the track."
When it comes to making music, Technikolor takes pride in creating the best sound they possibly can. That is why they make the drive to Indianapolis to make sure that they can get the best quality.
"We just sat down one day and realized that we have the best producer in Indianapolis, the best studio and two of the best artists," Ullrich said. "We wanted to make sure that we created the best project that we could with this one."
The guys have been in many competitions around the Midwest. In the  first two competitions they were a part of, the final decision was decided by a coin toss. They ended up coming in second at both of them.
"It really is an intense feeling, standing up there and knowing only one of you is going to be picked as the winner," Ullrich said. "We are ready to take a win at the next one we go to."
With 2017 just beginning, the group has big plans to expand. Their new EP is scheduled to drop on March 20. The name of the EP is "First." The title of the project comes from the fact that they have not come in first at a  competition yet. They used their competitive nature as their inspiration for the name.
"We wanted to drop it on that date because it is the first day of spring," Ullrich said. " Me and Jeffery always say it is our season and we thought 'what better way to start our season than on a brand new season'."
The EP is five songs and is the first full project that the group is putting out. The project is exclusively produced by J Cuse, a producer from Indianapolis that has done some work with major names in the rap world. Some of the big names that he has produced for are P. Reign, who is a part of Drake's OVO label, and Bow Wow, who dropped his first album in 2000.
As far as features, the group stays close to home. They have a song with Indianapolis native Poindexter, who has opened up for rapper A$AP Ferg.
When asked about their plans for the future, the group is aiming for the top. They are determined to make their dreams a reality.
"I want to bring home more Grammy's than I can count," Ullrich said. "I feel like that is what rap needs right now."
Technikolor has seen mild success and after the release of their EP, they hope the world will know their name.