IUS Tennis players serves on and off the court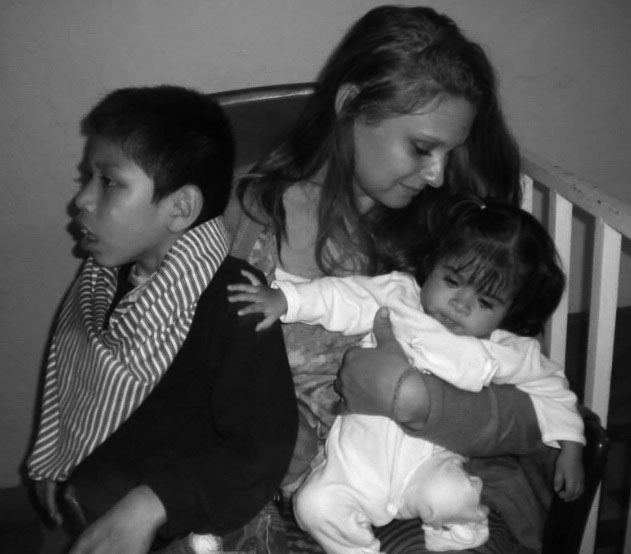 Not only does Katherine Clark play tennis with a big heart, she has a big heart for helping others and the community outside of tennis.
Clark is member of the IU Southeast tennis team, double majoring senior in Accounting and International Business and a Spanish Minor. She also has traveled to Honduras and Guatemala to volunteer this summer and is very active in charity work. Clark has received many awards and honorable mentions throughout her life.
"Clark was a NAIA Scholar Athlete last year at IU Southeast, one of eight Grenadiers to receive this award," Stephen Utz, Sports Information Specialist, said.
Clark has been playing tennis for nine years. What led Clark to play tennis was her older brother, a former Jeffersonville High School tennis player.
"When I was little my older brother at the time needed someone to play against, so he put me out there with a racket to hit against him," Clark said. "So I had to be good or he would hit me."
Clark explained that her brother is her mentor, and his respect and advice means the world to her.
Clark's brother ultimately taught her the game of tennis, but she said her parents are her biggest supporters.
"I cannot begin to describe how much I appreciate my parents support and encouragement," Clark said.
Before IU Southeast, Clark played tennis all four years at Jeffersonville High School.
"Our team was great in high school and I really enjoyed it, but my college awards are more important to me," Clark said.
After high school, Clark wanted to continue to play tennis and chose to play at IU Southeast because of the small class sizes and a strong business program.
"The fact I could continue playing tennis as well as become involved with the campus community was just an added bonus," Clark said.
Clark also led the team to win the conference championship all three years she has played at IU Southeast. One particular match in the conference that led them to nationals last year.
"My team was tied up four-all and you have to win five matches overall, so my team won the fourth and my match was to determine to see who goes on to nationals," Clark said. "Everyone was watching my court and I pulled it off."
Clark said that has been one of her favorite moments playing for the Grenadiers.
IU Southeast tennis team currently has seven players. Clark said the tennis team is an enthusiastic and hard working group.
"We are dedicated to representing our school in a positive manner, they motivate me a lot and we have fun," Clark said. "We enjoy each other and being competitive on the court but we also hang out with each other off the court."
A teammate of Clark's, Maddie Ikerd, marketing senior, said Clark was a good leader for their team.
"She is always positive and helps everyone fight through a hard practice or match," Ikerd said. "Katherine is a very creative player, who plays with lot of heart."
Last summer Clark started her international travelling experience and spent 28 days in Ecuador with the School of Education.
"Our goal was to teach students the importance of self-confidence through the story of Muhammad Ali," Clark said. "It was such a great eye opening experience."
So this summer Clark wanted to go out of the country again and landed 16 days in a village in San Pedro Sula, Honduras.
"I worked side-by-side the fathers of the village mixing concrete to build a school and library with a group called Students Helping Honduras," Clark said.
According to Clark, she also finished second in a 10k race in Honduras to raise money for the orphanage in the village.
"I also learned how to use a machete to cut grass," Clark said.
However, not everything in her travels went smoothly.
"While I was there my iPhone was stolen in the hostel where we stayed, so I had to fly alone from San Pedro Sula to Guatemala City with no phone," Clark said.
Clark arrived in Guatemala for a 12-day trip where she solo-volunteered at Hope for Tomorrow Children's Home in Guatemala City.
A month before she left Clark had a fundraiser at Marks Feed Store.
"I gave the donations that I had collected from fellow IUS students, athletes, and staff to the orphanage," Clark said. "They were very grateful."
While in Guatemala working at the Orphanage, Clark said one of the young babies she played with was found by police at 2 a.m., with her mother dangling the baby by her feet.
"Being there was just so heartbreaking," Clark said. "The mother was drunk, so police took the baby and put it in the orphanage for them to take care of."
Clark said most of the children there remember working on the street when they were little, the parents would dress them up as clowns to earn money.
As far as her overall experience, Clark said, "it was a bit disheartening, I was only there for twelve days, so most of the kids figure out that volunteers come and go just like everyone else in there life and I would be leaving them to."
The last trip she took this summer was twelve days to Costa Rica with an IUS geography class.
Clark said, "I didn't even need the credits, I only wanted to seize the opportunity to travel more."
After Clark graduates she is not exactly sure what job she will do, but she said she believes in taking opportunities as you get them like studying abroad.
"As I get older I'm not sure if I will get the opportunity to travel," Clark said. "Going to different countries and gaining a different perspective is so important in life."
From traveling on mission trips to studying abroad Clark said of her experiences, "you hope that you might help other people, but it really is changing you as well."
For Clark's next traveling experience she will be going to the Dominican Republic in November with an online Spanish class through IU East to build water filters with FilterPure Filters.
And as far as tennis season goes, Clark hopes to accomplish another conference win and go to nationals again.
"I expect we will win conference again since we won the past 15 years, so hopefully we will go to Alabama nationals in May and win some matches there," Clark said. "We have been competing better and better every year."
Clark has accomplished so much in her life and at IU Southeast.
"I wouldn't be where I am if it wasn't for the wonderful faculty and staff of IUS," Clark said. "The Athletic Office, School of Business Advisors, and motivational professors have made an extraordinary impact on my life."
About the Writer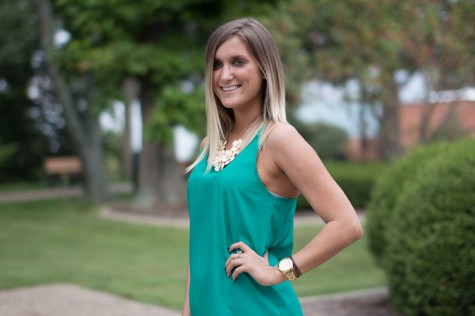 Mary Kate Hailer, Staff Reporter (Spring 2015, 2016; Fall 2014)
My name is Mary Kate, and no I don't have a twin sister named Ashley. Here is me in 30 seconds, I am a writer for The Horizon and graduate next may at...