Winter fire causes major damage, no injuries
Hang on for a minute...we're trying to find some more stories you might like.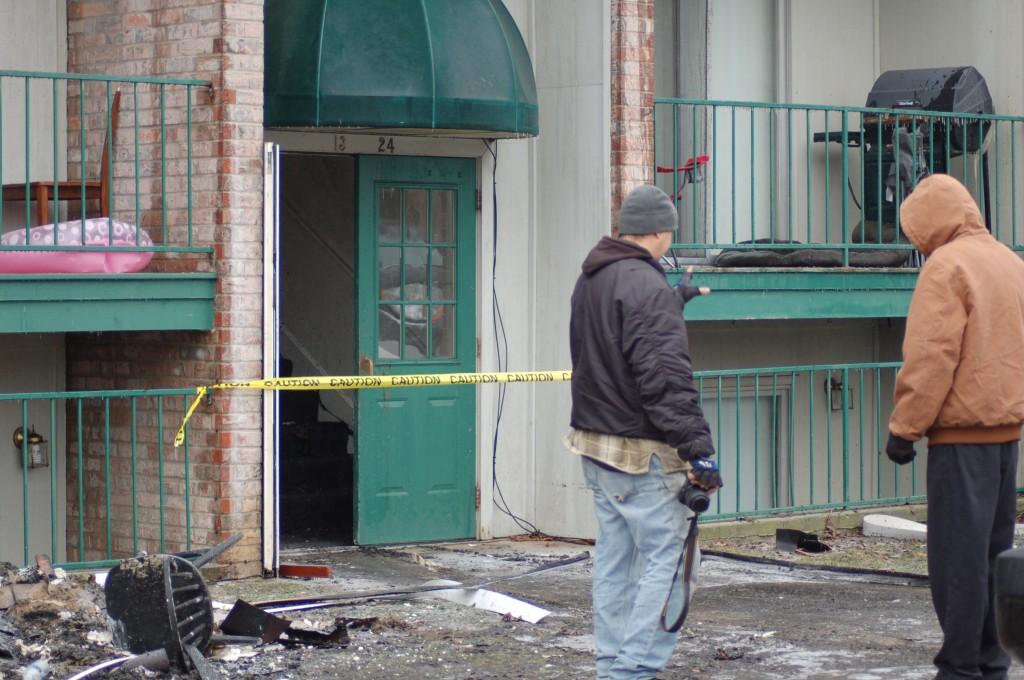 Maintenance workers for Cedar Ridge Apartments examine and photograph the damage of a fire that awoke the residents of 2313 Grant Line Road early Friday morning, Jan. 25. The emergency call came in just before 5 a.m., and police officers and firefighters arrived quickly to the scene. The 24-unit apartment building was deemed a total loss with fire damage to half of the units. The fire began in one of the units and spread to the others. The causes of the fire are still undetermined at this time. No residents were injured during the fire. Most residents had evacuated the building by the time the firefighters arrived. Some residents were helped out of the building by the firefighters upon their arrival, though nobody was trapped in the building. The residents are currently being relocated to another apartment complex. The Horizon will continue to keep students updated as more details emerge.
By HANNA WOODS
Senior Editor
hrwoods@umail.iu.edu