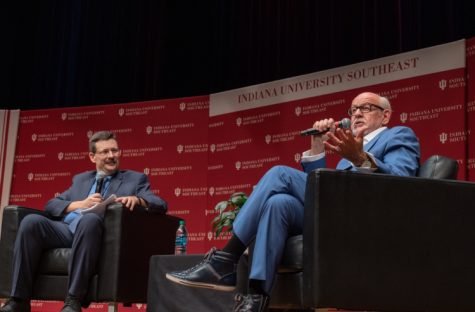 Joshua Roy and Mac Aubrey

March 20, 2019

Filed under Campus, Features, Local, News
On Tuesday, March 19, Frank Oz spoke to a packed house about his career with The Muppets and Sesame Street, as well as his days as a director and experiences working with Jim Henson and George Lucas. "First of all, I'm not a voice person. I don't even think of the voices. I do the character...
March 19, 2011

Filed under Opinions
I have a 2-year-old son who loves TV. Ever since he was a baby, my son has loved to watch it — commercials mostly when he was younger — but now, he actually is old enough to watch for entertainment. When my son turned 2 I began letting him watch children shows, mostly shows on PBS and a few se...