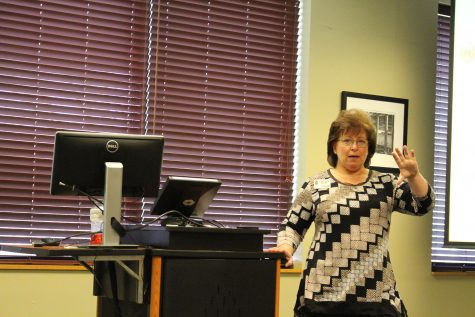 Dana Frank, Staff Reporter

March 9, 2017
Charlene Burke, a marketing and training expert and owner of SearchbyBurke, presented on why it is important to use LinkedIn, personal branding and networking. "Networking is meeting with people on purpose, with a purpose in mind," Burke said. She said networking is not just socializing. Burke also pro...
Zak Kerr, Editor-in-Chief

October 5, 2015
It's time to dust off your business wear and practice your handshakes. The FBI, Humana, Horseshoe Southern Indiana and more than 30 other local and national businesses will be coming to the IU Southeast Hoosier Room on Oct. 15 to recruit and network with IUS students at this years Job Fair. To prepare...