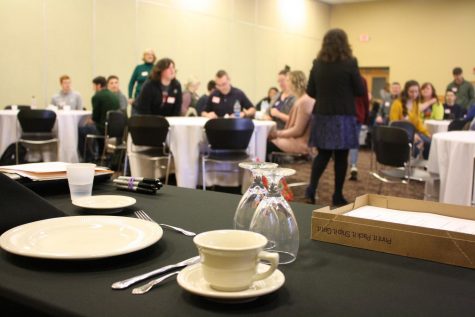 February 6, 2019

Filed under Campus
On Feb. 5, 2019, around 40 students came to dine and listen to Mary Starvaggi from Etiquette Advantage, a group that travels around the country speaking at various colleges about the importance of business etiquette while demonstrating proper dining technique. The event was sponsored by the Career Development...
October 8, 2012

Filed under Opinions
Without a steering wheel or both eyes on the road, Tanya Decoux, criminal justice junior, maneuvers herself around campus. Her vehicle guides her around campus while a student tosses some food toward to the ground. Fortunately, her vehicle – a dog – is not at a busy street intersection as the...