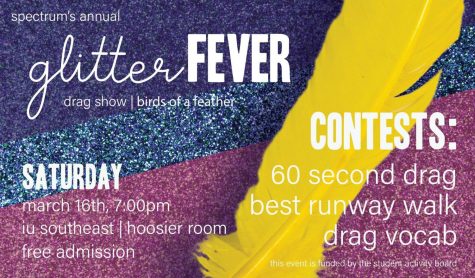 Marc Andry, Staff Reporter

March 4, 2019
As spotlights illuminate the stage and music thunders through the Hoosier Room, drag queens and kings storm the stage for one of the campus' most expressive annual events. Every year the IU Southeast Spectrum organization hosts an on-campus drag show for students as well as the community. The event,...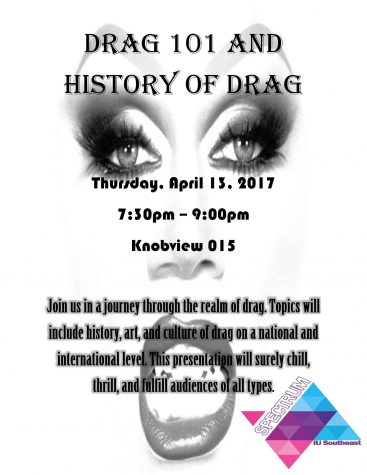 Kristy Fennessey, Staff Reporter

April 14, 2017
Members of Spectrum are gearing up for their biggest event of the year, Glitter Fever, the annual drag show held each spring at IU Southeast. This year the group decided to hold an event to give spectators the chance to learn about drag culture and its history before the big event. Stephon Camp,...