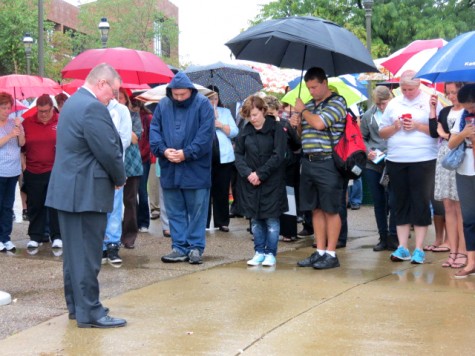 Laura Hubrich, Staff

September 12, 2014
On the morning of September 11, 2014, a gloomy, rain soaked sky described this day of remembrance perfectly. Students and faculty gathered together in McCullough Plaza yesterday to remember those who lost their lives during the 9/11 attacks, and praise those who fought, and continue to fight,...
IUS Horizon

September 18, 2011
The Student Government Association started off with a delay to their meeting on Sept. 8, due to some of the senators attending late classes. Matt Owen, political science junior and SGA senate chair, asked other senators to write a directive that would expire at the end of the semester to change t...
IUS Horizon

September 18, 2011
Where were you when you heard about the 9/11 terrorist attacks?