Charlie Sheen isn't winning; just losing
IUS Horizon
March 18, 2011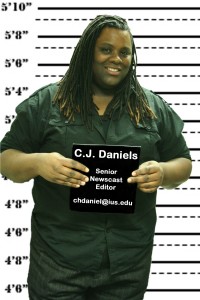 How many chances does one get before management decides to give you the ax? If you're Charlie Sheen, those chances were endless until recently.
Warner Brothers decided to fire Sheen from the popular CBS show "Two and a Half Men," citing the actor's dangerous and destructive conduct as one of the many reasons.
Since June of last year, the public has seen Sheen drive two Mercedes Benz S600 vehicles over the Hollywood Hills cliff along with his infamous "hooker-gate" incident at the Plaza Hotel.
As Sheen's hit show increased in popularity, his troubles began to take a nose dive to hell. Suddenly, the troubled actor began finding himself in company with drugs, alcohol and prostitutes.
CBS and "Two and a Half Men" producer Chuck Lorre intervened and allowed Sheen to take time off while shutting down production until he got his act together.
The advantages Sheen had as a powerhouse television star gave him ample opportunity to make things right, yet he believed he was OK.
When Sheen's troubles hit ABC's 20/20 news program, the public got a rare, first-hand look of his life of erratic behavior.
One of the many memorable quotes from the show came when he was asked if he used drugs.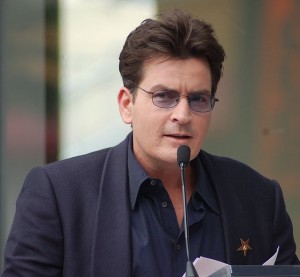 "I am on a drug," Sheen said. "It's called Charlie Sheen. It's not available because, if you try it once, you will die. Your face will melt off, and your children will weep over your exploded body."
The bizarre answer even stunned ABC reporter Andrea Canning, who, at times, looked in a state of disbelief throughout the interview.
His attitude of "winning" during the times of trouble was really disturbing. How could someone who claimed to do 7 grams of crack rocks be on a winning end of life?
Why would a man who's the highest paid television actor allow two women — who don't represent the best role models — to be motherly figures for his children?
I'm not knocking anyone's profession, but the stigma of being a drug addict and a porn star isn't exactly what children of their age should be exposed to.
As I continued to watch him make a complete fool of himself, I thought to myself, 'Why aren't the people who are close to him
chastising him?'
You have a man who clearly has a problem and won't stop to listen to those who truly love him.
When you have a father like legendary actor Martin Sheen and a famous brother Emilio Estevez in your corner, you'd think one would stop and smell the roses.
The consequences of being bull-headed are often severe. Sheen was forced to give up his children to authorities since his ex-wife and real estate investor Brooke Mueller filed a restraining order against him.
Those boys could have been hurt in the midst of him being irresponsible with his so-called 'fabulous life.'
So many of his celebrity friends have done what they could to get him through this period of darkness, but Sheen refuses treatment.
If this were any other actor on an ordinary television show, they would have been let go as soon as the incidents happened.
I think Sheen was truly selfish for not thinking about the crew and other staff who were unpaid.
Although Sheen made money from CBS and Warner Brothers, his firing from the show should have made him wake up.
Sadly, it didn't. Sheen had options, and he knew how to play the media to absorb his every word.
The big question is 'How can we turn off these celebrities so they'd get the hint they need some help?'
I feel like society is contributing to their habits, as well as their downfall by wanting more of the crazy behavior. We need to take responsibility and be truthful to those who entertain us. These are every day people but with a nice-sized wallet.
I've always been a Charlie Sheen fan, but I won't sit around and support him and his habit.
If he feels he's winning, he's sadly mistaken. Winners take care of business. Winners do what's right. Winners also man up to personal responsibilities.
Until he recovers from these embarrassing moments, I have to reference a line from one of my favorite Lauryn Hill songs: "You might win some, but you just lost one" — a fan.
By C.J. DANIELS
Senior Newscast Editor
chdaniel@umail.iu.edu