Psychology professor new director of FACET
IUS Horizon
February 20, 2011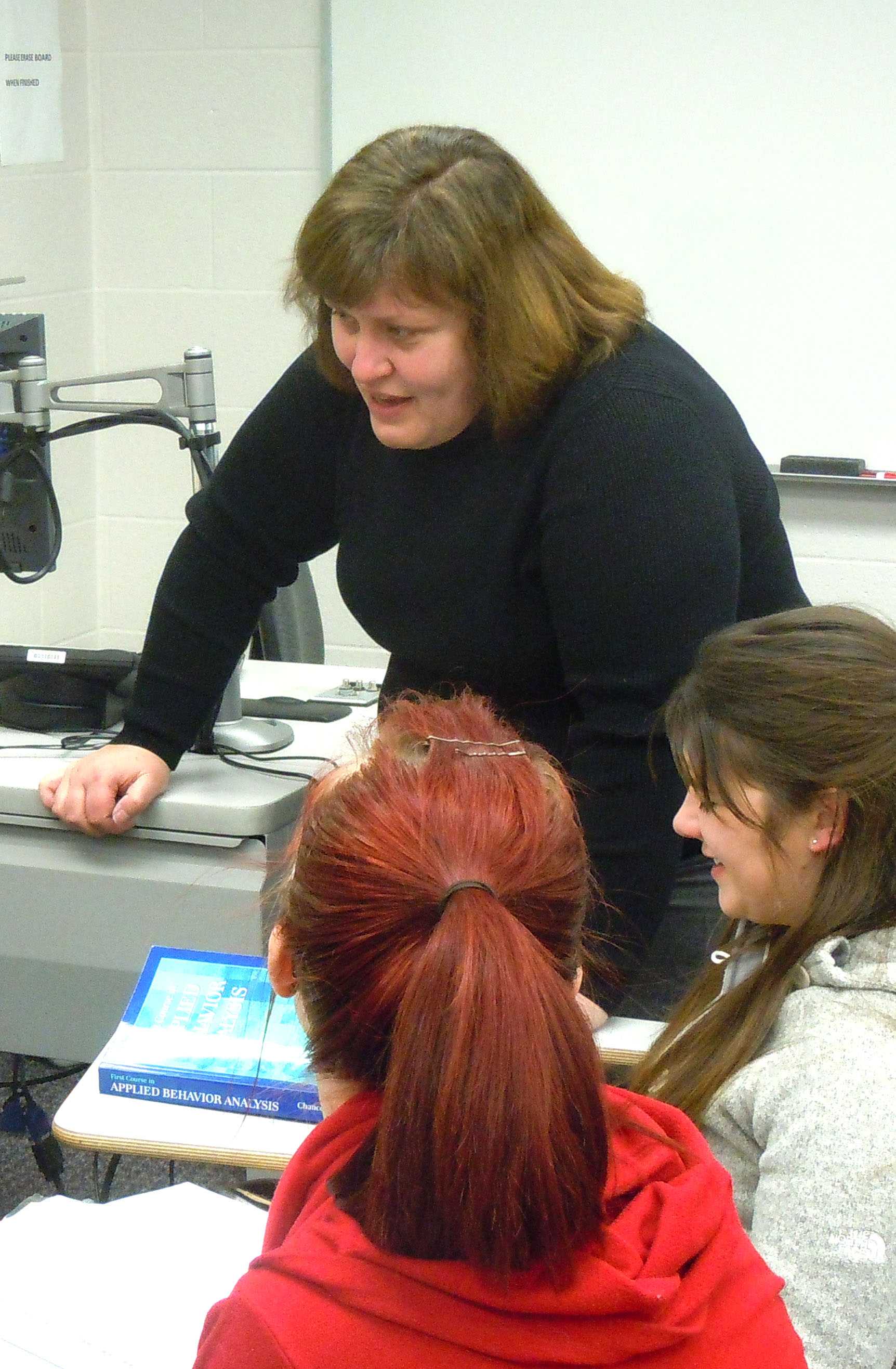 Robin Morgan, professor of psychology, has become one of the elite few to head up The Faculty Colloquium on Excellence in Teaching for the state of Indiana.
She replaced David Malik, who has served as director since 2006.
"It's the NFL of teaching," Bernardo Carducci, professor of psychology, said. "You can't get a bigger honor than that."
Carducci, a longtime friend and colleague, said the people of FACET are the best of the best in teaching, and she'll be working directly with them.
Morgan said she was surprised by the award.
"I would probably be voted the least-likely person to be selected for an administrative position," Morgan said. "However, FACET focuses on excellence in teaching, something I care about greatly."
FACET involves more than 500 full-time faculty members nominated and selected through an annual campus and statewide peer-review process.
The organization was established as an IU Presidential Initiative in 1989 to promote and sustain teaching excellence.
Several forums FACET uses to share methods of successful teaching are lectures, conferences, symposiums, workshops and an annual retreat.
"Robin is truly dedicated to promoting excellence in teaching," Carducci said. "Not only in her own class and on campus but throughout the state. She's served on a number of FACET committees, and FACET keeps coming back to her for help."
Morgan has experience in the field of administration. She was the founding director of The Institute for Learning and Teaching Excellence at IU Southeast.
The organization is similar to FACET and functions as a resource designed to assist faculty with enhancing their teaching.
"Faculty don't typically enter a university with a great deal of training in how to help students learn," Morgan said. "Faculty tend to be content experts."
Morgan said ILTE, on the campus-level and FACET across the IU system, focuses on helping faculty understand more about how students learn and the best practices for engaging students in the learning process.
Morgan said she was not exactly a natural in teaching.
"Speaking in public has always been a challenge for me, and I avoided it for years," Morgan said. "I stuttered horribly as a child — and still stutter, despite all who know me claiming otherwise. I am also a natural introvert."
Morgan said while in school, she originally planned to be a clinical psychologist. "On my first day of graduate school, I was informed I would be teaching an introductory psychology course," Morgan said. "I briefly considered dropping out of graduate school as I hated talking in front of people but decided that was a little rash. Instead, I went to the class and started teaching. After that first class, I was hooked."
Despite this, Morgan said she still has room to grow.
"I've never quite perfected my teaching," Morgan said. "I still have days when I just don't connect with the students, but I am continually trying to become better at helping students learn."
Melody Kiefer, psychology senior, has Morgan as an adviser and professor and said Morgan is helpful and respectful of students.
"She's an excellent lecturer," Kiefer said. "She's happy and willing to go out of her way for us. She makes psychology fun. She's fabulous."
Katie Keller, psychology senior, said she is one of her favorite professors.
"She's really patient, which I think a lot of professors forget they need to be with students," Keller said. "She'll sit down and talk with you and make sure you understand things."
Morgan has some goals as the new director. Morgan said she not only plans to increase the visibility of the FACET organization across the IU system, but she also said she will actively listen to the recommendations of the more than 400 active FACET members statewide.
By SAM WEBER
Staff
samweber@ius.edu