Grenadier offense overwhelms Tigers 10-4
IUS Baseball opens season with dominating win over No. 9 Georgetown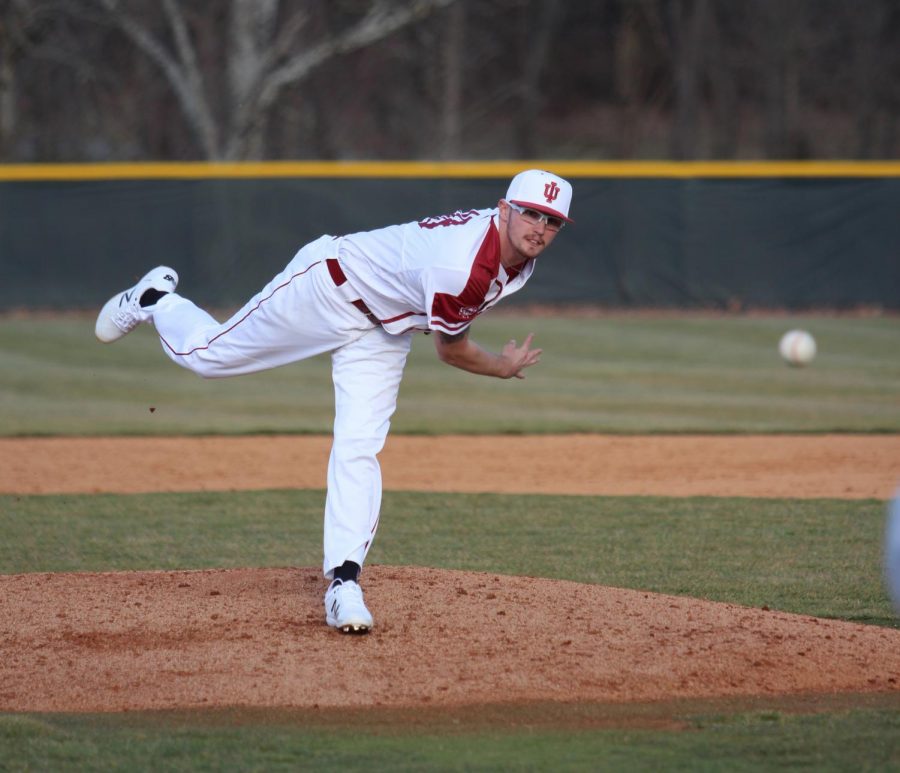 Last Monday's weather was an anomaly for this time of year, with the temperature reaching 70 degrees at one point. It was projected to be good baseball weather, prompting the IUS baseball team to move its home opener almost a week earlier than previously scheduled.
The No. 22 Grenadiers began the 2020 season by hosting No. 9 Georgetown College, who eliminated the Grenadiers from last year's NAIA opening round. The Tigers—whose pitching staff finished third in NAIA with a 2.92 ERA—were unable to stifle the Grenadiers' hot bats, allowing 10 runs on 16 hits en route to a 10-4 Grenadier victory.
"We've had a lot of time to think about what happened last year and how we wanted to respond," Grenadiers skipper Ben Reel said. "I'm proud of our guys for that."
After a scoreless first inning for both sides, the Grenadiers dealt the first blow in the bottom of the second when John Ullom singled to drive in Jake Scott. They followed with a five-run third inning, starting with Marco Romero grounding into a fielder's choice, allowing Clay Woeste to score from third. 
Trevor MacDonald and Derek Wagner then hit back-to-back doubles, with the former driving in two runs. Ullom concluded the assault with another RBI single.
The Grenadiers used several members of their pitching staff throughout the game in lieu of a typical starter. Hunter Kloke, Connor Fries and Brendan Bube combined for three no-hit innings early on. The fourth pitcher to enter, Cam Harvey, allowed the Tigers first run on a Jonathan Durate single, but Jacob Morley came in to stop any further damage.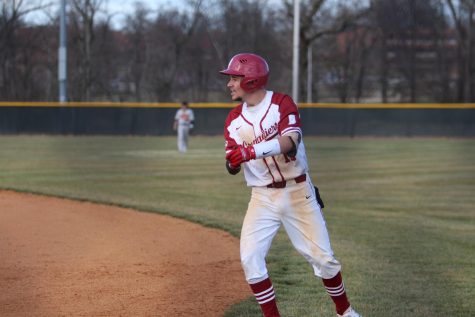 "It's early in the season and guys pitch counts haven't been built up that much over the last three weeks of spring training," Reel said. "Your first outing of the year, there's a lot of nerves and adrenaline, so it's a chance to get it out of their systems."
The Grenadiers continued their offensive assault in the fourth on RBI singles from Romero, Tanksley, and MacDonald. A senior transfer from Indiana Tech, MacDonald finished his Grenadier debut 2-5 with three RBI
"It felt good contributing, but I couldn't have done it without my teammates getting on base," MacDonald said. "I was just lucky to be the one to get in position to be able to score those runs."
Despite the Tigers scoring three more runs from the fifth to the eighth innings, they ultimately could not build enough momentum as Jacob Frankel recorded the final six outs in the nine-inning contest, striking out five in the process.
The Grenadiers used a total of nine pitchers as part of the staff day, combining to allow four runs — walking three and striking out 10 Tigers. Kloke was credited with the win, his first as a Grenadier, while Tigers' senior Bryan Torres took the loss, allowing four earned runs and walking three in 2.1 innings.
The Grenadiers first series of the year is scheduled to start on Friday, when they travel down to Athens, Tennessee to challenge the defending NAIA national champions, #1 Tennessee Wesleyan.