Fall Favorites Poll
Hang on for a minute...we're trying to find some more stories you might like.
It's official! Fall is finally here, though you may not be able to tell by the weather quite yet. According to WDRB's Jude Redfield, you may be switching back and forth between the pumpkin spice blizzards and pumpkin spice lattes for the next couple weeks. Kentuckiana should be used to the drastic weather changes that come with living in the Ohio Valley – summer weather one day, fall or winter the next.
Despite the weather conditions, all things fall including drinks, haunted houses, pumpkin picking, etc. are now readily available for all of the autumn lovers. I have taken a poll to figure out exactly what are everyone's fall favorites.
Fall Bucket List Numbers (Asked 100 People)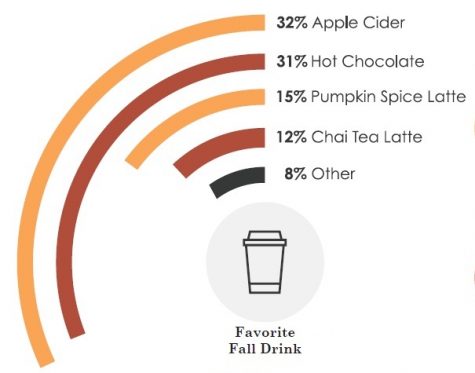 What is your favorite fall drink?
Apple Cider 32%
Hot Chocolate 31%
Pumpkin Spice Latte 15%
Chai Tea Latte 12%
Other 8%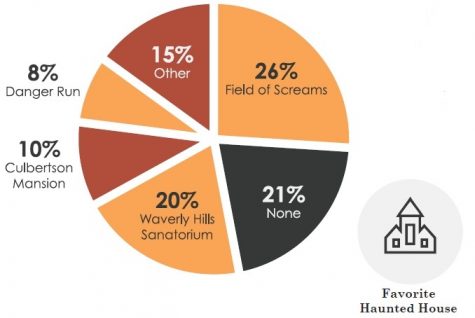 What is your favorite Haunted House?
Field of Screams 26%
None 21%
Waverly Hills Sanatorium 20%
Culbertson Mansion 10%
Danger Run 8%
Other 7%
Haunted Hotel 4%
Baxter Avenue 3%
Devil's Attic 1%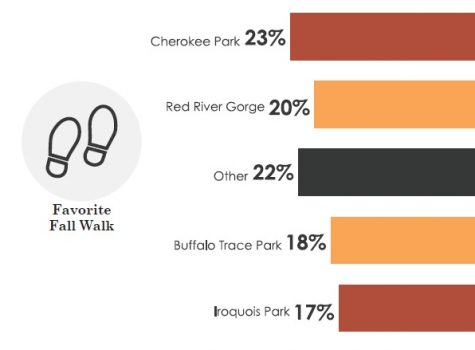 What is your favorite place for a Fall walk?
Cherokee Park 23%
Red River Gorge 20%
Other 20%
Buffalo Trace Park 18%
Iroquois Park 17%
Jefferson Forest 2%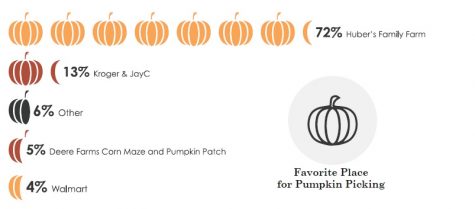 Favorite place to pick pumpkins?
Huber's Family Farm 72%
Kroger, JayC (provided from local farmers, Stumler Pumpkins) 13%
Other: 6%
Deere Farms Corn Maze and Pumpkin Patch 5%
Walmart 4%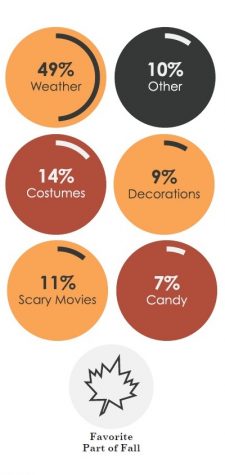 Favorite part of fall or Halloween?
Weather 49%
Costumes 14%
Scary Movies 11%
Other: 10%
Decorations 9%
Candy 7%