IUS volleyball falls to Asbury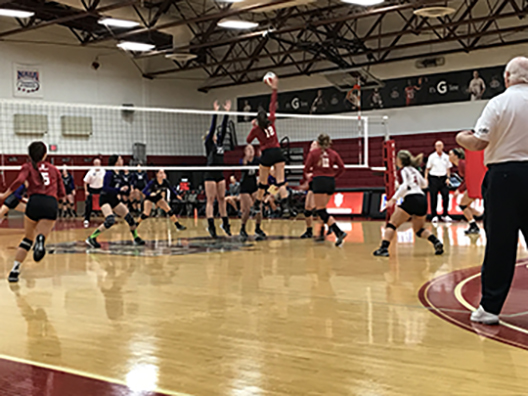 Hang on for a minute...we're trying to find some more stories you might like.
The IUS volleyball team faced off against the Asbury University Eagles on Tuesday, Oct. 18.
The Grenadiers fell to the Eagles 2-3 making this their first conference loss of the season. The Grenadiers are now 19-8 for the season and 9-1 in conference play.
The Grenadiers were led by sophomore Monica Loftus with 20 kills and senior Katie Fischer with 13. Senior Hannah Barker led the Grenadiers with 48 assists. The team was able to produce six total blocks for the night.
This was the second time the two teams have faced off this season and they now have split the matches at one a piece.
"I wouldn't say this was a team we should have beat," Fischer said. "We split with them every year during the regular season. They are a good rival."
Head coach Eric Brian said that after tonight's loss, the team was going to be more focused on the defensive side of things in practice.
"We still need to continue on our blocking and our defense," Brian said. "Sometimes when we get in trouble, it is because we are not taking care of the ball defensively."
The Grenadiers went down early two sets to zero but were able to even up the series at two a piece.
"We definitely came out a little slow," Fischer said. "That took a toll on us. It is really hard to come back while down two sets."
Brian said that he is not looking to switch up anything as far as the game plan goes for the game on Thursday, Oct. 20.
"Hopefully we just have some players healthy and we just have to continue to work better as a team." Brian said.
This could not be the last time the Grenadiers face off against Asbury this season. The Eagles are in the same conference as IU Southeast so there is a chance the two teams match up again in the conference tournament.
Brian spoke on the position of the team after the loss tonight.
"Any loss hurts," Brian said. "But we are still in one of the best positions in the conference. We still have work to do regardless of the outcome of tonight's game."
Fischer said the team really struggled with some of their offensive game tonight against the Eagles.
"Some of our touches were off and we had a lot of hitting errors," Fischer said. "We also were not used to some of the big blocks that take out our hits as much as they did."
The Grenadiers will be in action again on Thursday, Oct. 20 as they face off Boyce College at 7 p.m.