New dean of education brings her tradition into new role
During the summer, IU Southeast named Doyin Coker-Kolo the new dean of education. Coker-Kolo is from Abeokuta, an area in the southwest corner of Nigeria. She has brought the traditions of community, respect and passion that she learned in Abeokuta to her new job at IU Southeast.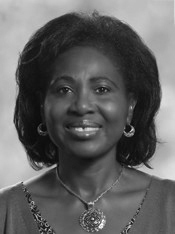 Hang on for a minute...we're trying to find some more stories you might like.
Doyin Coker-Kolo was raised in an area in the southwest corner of Nigeria called Abeokuta, meaning "a town under a rock."
The town was given that name because it is surrounded by jagged outcrops of rocks that locals would hide under in times of war or when slave hunters were in the area.
"The rock provided refuge for the village," Coker-Kolo said. "And they say it takes a village to raise a child."
Over the summer, Coker-Kolo was named the new dean of education at IU Southeast.
And while she no longer lives under the protection of Abeokuta's rock, she has brought its tradition of community to her career as an educator.
Growing up, Coker-Kolo said that her life was centered around her community, her church and her education.
"Life was simpler," Coker-Kolo said. "You were expected to go to church if you wanted to be allowed to go to school."
The dean says that respecting your elders and being a good listener are some of the life lessons she learned in Abeokuta that she still depends on.
Coker-Kolo came to the United States in her twenties after graduating with a Bachelor of Arts in Educational Administration from The University of Lagos in Nigeria.
"
Life was simpler. You were expected to go to church if you wanted to be allowed to go to school. "
— Doyin Coker-Kolo, dean of education
She enrolled at the University of South Carolina where she earned her master's in Education and her doctorate in Educational Administration.
Before coming to IU Southeast, Coker-Kolo was the associate dean of the school of education at Millersville University in Pennsylvania.
IUS Chancellor Ray Wallace says that Coker-Kolo stood out from the other applicants.
"She is going to do a great job," Wallace said. "We are lucky to have her here."
In her few months on campus, Coker-Kolo says she has been trying to get to know faculty and students while getting acquainted with her new position.
She has a passion for working with foreign students and helping them face many of the challenges that come with being away from home.
One of her major goals at IU Southeast is to increase enrollment.
Coker-Kolo says that state policies have led to a decrease in the number of educators returning to school to get their master's degrees.
"For many years the school of education was seen as the bell cow of university enrollment," Coker-Kolo said. "We have to find new ways to attract students."
The new dean also said she wants to develop new programs for the school and help the department grow by creating a true community of educators.
"I am excited to be here," Coker-Kolo said. "I have always wanted a chance to succeed in this position."
About the Writer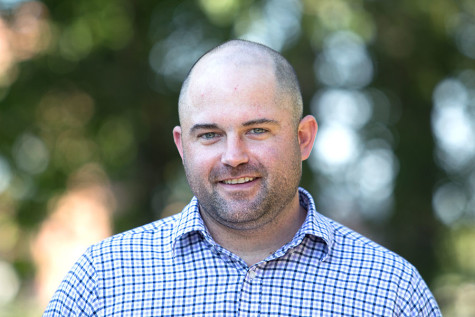 Joel Stinnett, Staff Reporter (Fall 2015); Editor-in-Chief (Spring 2015); Managing Editor for Digital (Fall 2014)
Hello fellow Grenadiers! My name is Joel Stinnett.
I was born and raised in Louisville and attended Saint Xavier High School, where I was the news and...