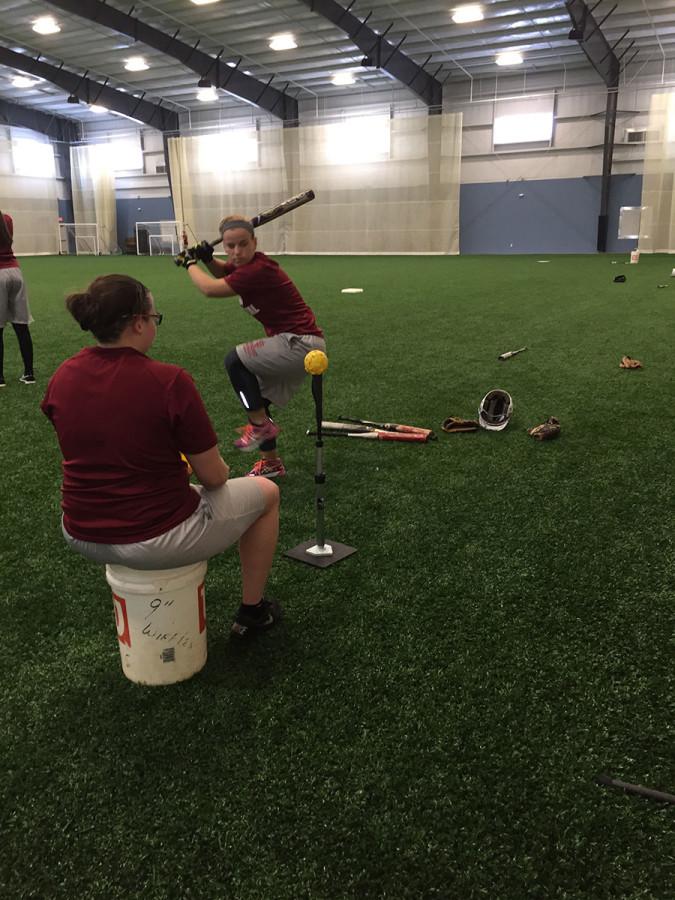 Mary Kate Hailer
Four bases, three strikes, two teams and one winner, only means one thing for IU Southeast – it's that time of year again for women's softball to begin.
Returning for the 2015 spring season, the softball team is the defending KIAC regular season champion and conference tournament champion. In the last season for 2014 The Grenadiers finished with a 42-12 record.
The Grenadiers team is lead by head coach Joe Witten, who is in his third season.
According to iusathletics.com, Witten has led the team to back-to-back KIAC regular season and tournament championships within his first two season coaching.
"We are hoping to do the same this year," Witten said.
The team has their first season game away, March 1st, playing St. Catharine College, following their first tournament in Elizabethtown, Kentucky on March 6th, 7th, and 8th.
"There are six really nice teams, one of them which won the national championship a year ago and the other two teams were highly ranked last year," Witten said of the competition.
Witten also added he likes to try to play nice squads so early in the season to see where the team is,
"It will be great challenge to start off with that, we have to play our best to beat those teams," he said.
To get ready for the preparation for the tournaments and the season, Witten said his team has been working extremely hard and doing a lot of variety things to prepare such as some cross training, swimming, and even yoga on some days.
"The girls are getting all the training they need to be ready," Witten said.
He added it's hard to get outside with the weather being so cold, but the team practices six days a week, usually in the afternoon either at the new facility or the activities building on campus.
A new player Witten said to watch out for this season is freshmen pitcher Caroline Cato.
"Even though I am an underclassman, I hope to provide leadership while I am in the circle and motivate the team to play well behind me," Cato said, reflecting on her freshman year as an incoming player for the Grenadiers.
Cato also added how much she loves her teammates and how she now considers them all family and her best friends.
Another player Witten mentions is Alyssa Price, who Witten believes is an exceptional hitter, and Montanah Rogers, who is an outstanding outfielder. Both girls are also incoming freshman.
A returning player to watch out for is sophomore pitcher of the year, Jessica Leanhart, Witten said she is one of the best in the conference and one of the best in this part of the country.
Lastly Witten added, Senior captain Summer Sanders is the only senior on the team.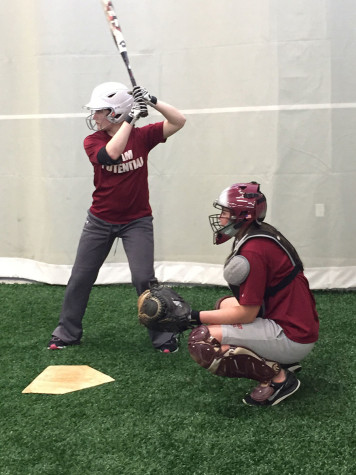 "Summer is a great leader and ball player, she has played every game since her freshmen year and she knows all the teams we play," he added.
"She brings a lot of experience to the table."
Something this season that's interesting about summer Witten said is that she has been an outfielder for the last seven years of her life and for her final year they are making her a 3rd baseman.
"It's a little change but I know she is capable of being the girl that can do it, she's doing great in practice and I don't expect anything short of being great from her," Witten said.
"As a senior, I hope to bring the team closer together and to keep everyone motivated and really focused." Sanders said when reflecting on her hopes for her senior year.
Sanders also added that she hopes she can show the incoming players what it means to be a softball player for IU Southeast the way the seniors had showed her.
"The season looks very bright as long as we stay healthy," Witten added.
According to iusatheltics.com, the roster as a whole has 25 players, but Witten stated that the team is having some set backs on some players with some old nagging injures holding them back from playing.
"We don't have as big as a roster as most do, we have a small team so staying healthy is going to be extremely important," Witten said.
"This team is special and I know they are going to do great things, they just have to believe in themselves."
"I am really excited about this season, we have some doubters because of our low numbers but we have a very talented group of girls this year." Sanders said.
"I am looking forward to winning, I have put in so much time and effort and I can't wait to see how it pays off for us." Cato said.
Coach Witten said that he is always looking to better the softball program at IU Southeast. He believes that most women as they go off to college are afraid to try out for a sport because they have a unknown factor about college sports.
"If you are a student athlete or former student athlete that has experience in softball and especially if your fast and can run you might want to contact us, because chances are you might have the opportunity to be apart of a great program and maybe win a championship ring," Witten said.To contact the athletics office regarding more information about being apart of the women's softball team, you may email athletics@ius.edu.
All of the softball games at IU southeast are free to everyone and Witten said it's a great way to have some type of entertainment, bring some food in, and relax. "You can watch some pretty good softball games, just watch your head because our girls hit the ball pretty hard," he added.