Grenadiers split Huntington Tourney
IU Southeast's women's basketball team participated in the Huntington Tournament in Huntington, IN. This two game tournament started on Nov. 21 against KIAC conference foe Berea College, and the tournament ended on Nov. 22 against the host school, the Huntington University Foresters.
"The tournament was a good test for our team," coach Robin Ferris said, "We played very well during the tournament."
The Grenadiers played their first game against Berea College. Whatever they did on Friday night was working for them, winning by 20 points with a score of 95 to 75. As for the other game, junior forward Mary Dye said that they struggled to get any good shots on offense.
"The first game of the tournament we a very good team win," Dye said, "The second one was a different story."
She wasn't lying. In the first half, the Grenadiers shot 30 percent. They did, however, pick it up in the second half. Grenadiers shot a decent 40 percent from the floor and made one of six three point baskets all night. The 22 turnovers didn't really help the cause.
The Grenadiers had some big scorers this past weekend. Senior guard Heather Wheat had the most points in both games, scoring 27 against Berea and 23 against the host team.
Sophomore forward Michaela Harris had a big 14 points in the Berea game. Dye led the Grenadiers in rebounding with seven. In the Huntington game, the next highest scoring was sophomore forward Haley Pace with ten points coming off the bench.
"This is one of the hardest trips we have this year, mainly because it's such a long drive and it is a weekend long game pretty much," Dye said, "I look forward to going on long trips with my team because it builds a team and makes them grow stronger as a unit."
With this tournament ending, the IU Southeast Grenadiers women's basketball team moves to four wins and two losses. They are back in action on Tuesday, Nov. 25 against a tough opponent in NAIA division one Lindsey Wilson.
About the Writer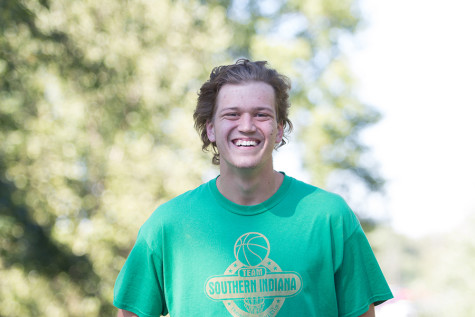 Parker Henes, Sports Editor (Spring 2016); Staff Reporter (Fall 2015; Fall 2014)
My parents called me Parker in the wonderful year of 1993. Fun fact, every five years my birthday is on a Friday the 13th. I am passionate about sports...