Women's basketball gets blow out win in first game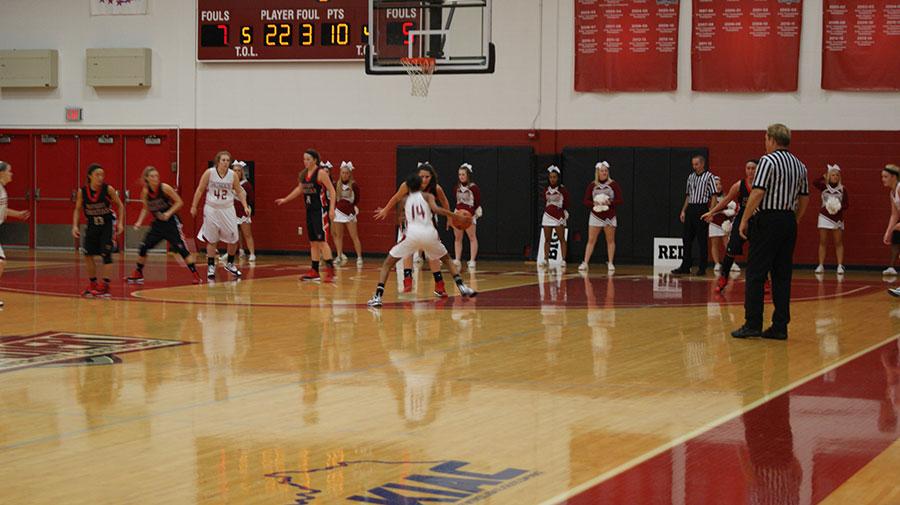 The Lady Grenadiers won big over Kentucky Christian University 82-49 in the season opener Saturday afternoon in the Activities Building. It's the fifth time in six games that they have beaten the Knights
Head coach Robin Farris is in his 26th season with the Lady Grenadiers, and said they really want to focus on pressuring more this season.
"We are trying to press a little bit more and get offense off of our defense, depending on what team we play," he said.
Both teams started off slow in the first half. The Lady Grenadiers shot only 32 percent from the field and Kentucky Christian shot only 27 percent.
Farris said their problem in the first half was rebounding,
"It's just something were really going to have to get better at this season," he said.
The team had 29 points in the first half with senior guard, Heather Wheat, leading the team with a total of 12 points.
The Lady Grenadiers turned it on in the second half of the game. IU Southeast began to really pull away after Wheat got fouled on a fast break and completed a three-point-play, which put the Grenadiers up 21 with 14:53 left in the game. Wheat scored a game high 21 points and had five steals.
Shortly after that, Wheat knocked down back-to-back three's and freshman standout forward, Jade Spaulding scored a lay-up on a fast break pushing the Grenadier lead to 26 with just 13 minutes left in the game. Spaulding scored a solid 14 points in her debut with the Grenadiers.
Wheat talked about the turnaround in the second half.
"Once we did start rebounding, we got the a lot more easy buckets and did really well," she said.
Spaulding said the team just got in the rhythm in the second half, "we just really came together," she said.
Farris talked about the addition of Spaulding to the team.
"She can play real well, she's got good speed and she can score for us," Farris said.
The defense from the Lady Grenadiers was firm throughout the game forcing 28 turnovers and holding the Knights to just 33 percent shooting from the field.
The IU southeast women's basketball team was picked to finish second in the south division of the KIAC by the coaches poll, which was released October 22, 2014.
"It's a great way to start the season out," Farris said.
The Lady Grenadiers next game is tomorrow night at 7 p.m. in the Activities Building against St. Mary of the Woods.
About the Contributor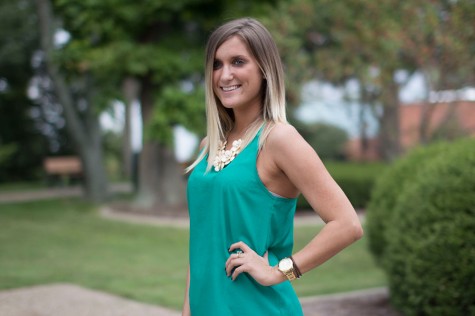 Mary Kate Hailer, Staff Reporter (Spring 2015, 2016; Fall 2014)
My name is Mary Kate, and no I don't have a twin sister named Ashley. Here is me in 30 seconds, I am a writer for The Horizon and graduate next may at...