Tips to keep your car from getting the chills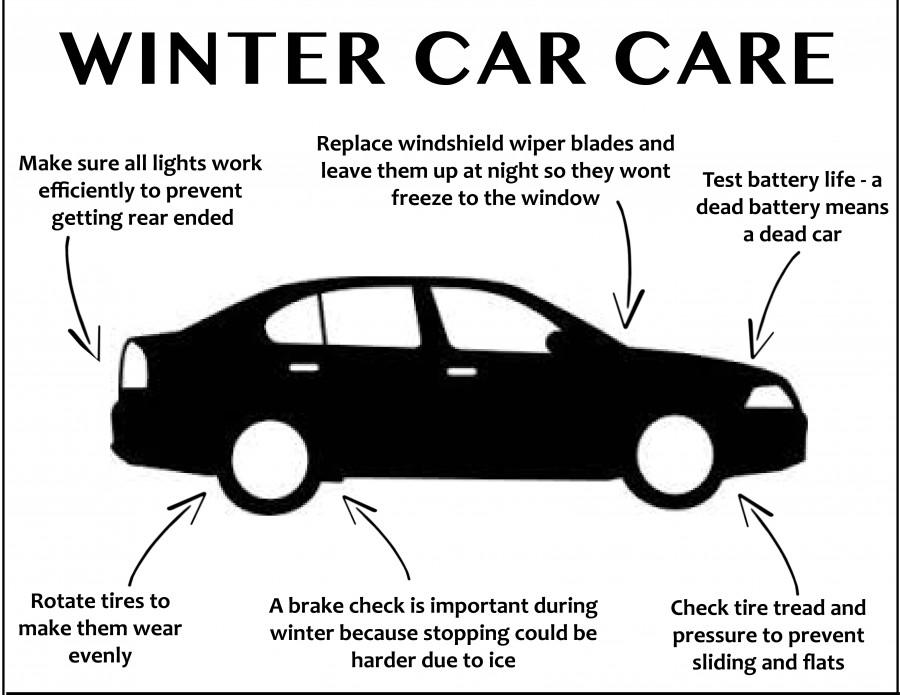 On Feb. 2 groundhog Punxsutawney Phil saw his shadow and predicted six more weeks of freezing temperatures, blinding snow storms and icy roads.
Some IUS students have their own tricks to keep their cars from going into hibernation during the winter.
"Never let your gas tank get low, or the pipes could freeze. I always try to start my car at least 15 minutes before I leave so it has time to defrost and get warm," Bryan Bary, general studies senior, said.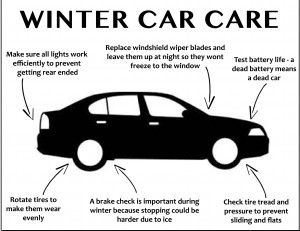 "Leave your windshield wipers up at night so they don't stick to the windshield in the morning," Tyler Santos, pre-biology sophomore, said. "Also, check to see what temperature your coolant is good for. Or just park in the garage."
David Brooks, certified technician for Valvoline, said he had several safety tips to help ensure your car will not break down this winter.
1. Make sure all lights inside and out are working efficiently. If they are not working properly, get them replaced so you can see well under snowy conditions.
2. Check your wiper blades to help increase visibility and safety. Dull blades make it hard to get ice and snow off windshields.
3. Replace the battery if needed. It is harder for the car to start with a low battery.
4. Get your serpentine belt replaced – this drive belt keeps your vehicle system, including the alternator, power steering, and water pump, running. If it breaks, you will not go anywhere.
5. Rotating your tires helps maximize traction and the life of your tires.
6. Tire tread and pressure should be maintained daily. Tire pressure drops 2 pounds during winter. Keeping the right amount of air will prevent flats or blowouts.
By following these helpful tips, you might not find yourself broke down and freezing on Interstate 65 one day after class. But in case this does happen to you, be sure to pack a blanket to keep warm while waiting for AAA.