What students need to know about the Affordable Care Act (Obamacare)
The highly controversial healthcare law, the Affordable Care Act (ACA), commonly referred to as Obamacare, began enrollment on Oct. 1, amidst a hailstorm of skepticism from Republicans and the uncertainty of millions of citizens. To make matters worse, the federal website, HealthCare.gov, was experiencing massive glitches. Glitches included everything from extremely long wait times, to the site being down for hours at a time.
President Obama has expressed extreme frustration at the botched rollout, and has vowed to have the site fully functional by the end of November. However, putting all of the problems with the rollout aside, many Americans are still trying to figure out what this new law means for them.
Brandi Kaelin, undecided sophomore from Charlestown, Ind., admitted she didn't know how to sign up for healthcare under the new law. She isn't sure what to think about it. She said that it could be really good for people who really need it; however, Kaelin also expressed concerns about those who are forced to pay for healthcare that don't need it.
Kaelin's concerns are at the very heart of the debate. Clare Krusing, a former Indiana University graduate and Deputy Press Secretary for America's Health Insurance Plans (AHIP), explained that forcing people to pay is what is going to make the law a success.
"It's important that young healthy adults in their 20's, 30's and 40's purchase healthcare in this system, because that will lower the premiums for everyone."
The ACA is designed to bring quality healthcare to millions of Americans at an affordable price. It is designed on basis of income. The more money you make, the higher your premiums are likely to be, and the less money you make, the lower the premiums. This works well for many college students — many of whom will qualify for government subsidies under the ACA. Furthermore, younger students who are on their parents' insurance may remain so until they turn 26.
The ACA will affect students here at IU Southeast differently. We have many students from Kentucky and Indiana and the governors of these two states have chosen very different paths.
When the ACA was signed into law on March 23, 2010, it gave states the option to run their own exchanges and expand Medicaid programs, giving the poorer citizens of those states access to quality healthcare while paying next to nothing. Kentucky is one of the states that decided to run its own exchange and expand Medicaid.
Kentucky has received praise from all over the country as the gold standard for how Obamacare can work. The state website, Kynect, has worked tremendously well, according to Kentucky Governor Steve Beshear. Beshear claims that Kentucky has been signing up people at a rate of 1,000 people a day.
On the flip side, Indiana opted out of running its own exchange and expanding Medicaid. It is not known yet how many people are signing up for healthcare in the states that opted out of their own exchanges, but what we do know is that citizens' awareness of exchanges is far higher in states that run their own exchanges.
The Pew Research Center conducted a study revealing that in the states running their own exchanges, 72 percent of the people are aware that an exchange is available in their state as opposed to 59 percent in states that have federally-run programs.
There is good news for Indiana residents who finally do find out how to get healthcare. The federally-run program still offers subsidies to lower-income citizens. The premiums won't be as low as in Kentucky due to Indiana's failure to expand Medicaid, but it will still be lower than what you would have paid under the past healthcare system.
Students who live in Kentucky can go to kynect.ky.gov and find out if they are eligible for Medicaid and how much they will pay for healthcare. Hoosiers can go to HealthCare.gov to find out if they qualify for subsidies and how much they will pay.
About the Writer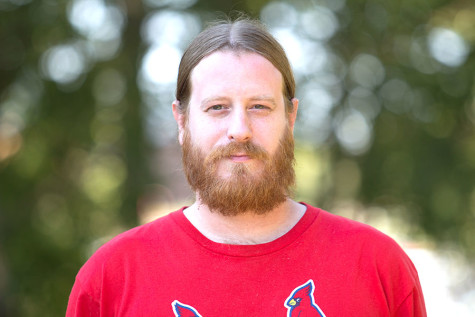 Elijah Lossner, Staff Reporter (Fall 2015); Sports Editor (Spring 2015; Fall 2014)
My name is Elijah Lossner. I have one 15-year-old feline, and a three-year-old human. I was born and raised in west Kentucky (the part where they wear...