Volleyball preview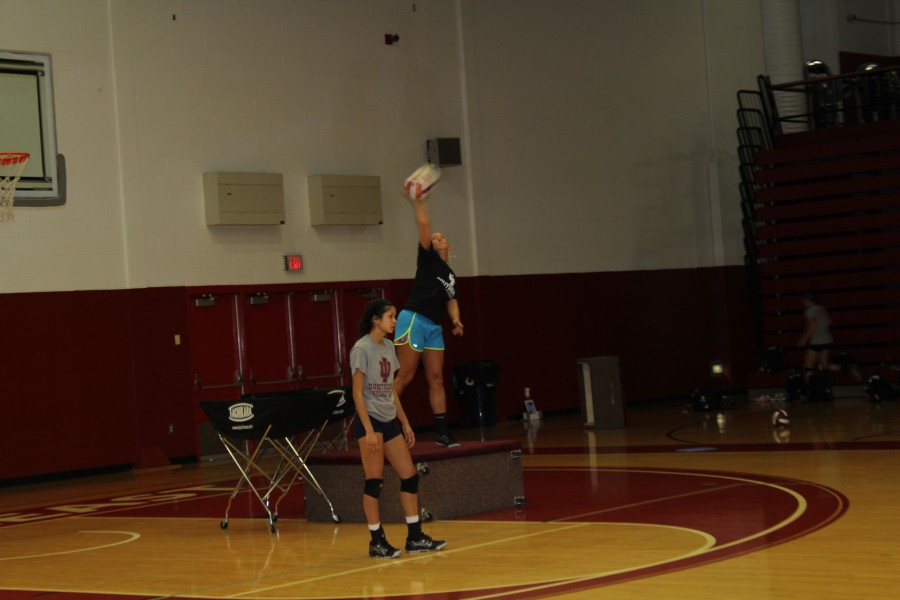 The IU Southeast Lady Grenadiers kicked off their 2013-14 volleyball season August 27th under the tutelage of first year head coach Eric Brian.
Brian takes over a battle-hardened team featuring seven upperclassmen that suffered a tough defeat in last year's KIAC Conference semi-finals to IU East.
Brian-leadership-
"I think a major strength of our team, which is something intangible and is hard to put your finger on, is our upperclassmen," said Brian. Our leadership,"
Brian, who most recently did his coaching at Eastern High School in Louisville, brings a winning attitude and work ethic with him to the Southeast campus.  Brian had a successful career at Eastern, leading his team to a district championship.
Joining Brian is first year assistant coach Brooke
The new coach also brings some high expectations to a team that lost in the KIAC Conference semi-finals last season and is picked in the coaches' poll to finish fourth in the conference standings this season.
"I have some upperclassman that really want to achieve something more than they have the last couple of years.  We have the ability to do much better than fourth in the conference," Brian said.
This year's team features two seniors and five juniors, led by second team all-conference Sara Schum, and senior Jade Troutman.  The two combined for a whopping 617 kills last season.  The duo have already racked up 25 kills through their first two games of this season.
Brian said he thinks powerful hitters are one of his team's greatest strengths.
"On the left side, middle, and right side we have some very strong hitters," B
rian said.
Adding to the power will be some more new faces on the Lady Grenadiers.  One of those big hitters is Alexis Boudavong, a freshman from Murfreesboro, TN.  In her first two games she scored 11 kills.  Along with Boudavong is a hometown girl from New Albany High School, Nicole Jones—a player Brian considers one of the more powerful hitters.
"She hits the ball as hard, if not harder than anyone on the team," Brian said.
So far this season, the Lady Genadiers boast a record of 3-2.  After defeating Alice Lloyd handedly in the season opener, they got a tough early test against 19th ranked Lindsay Wilson.  They lost in straight sets to the Blue Raiders.
Brian said playing against a more experienced team can be beneficial.
"Playing at that level is just a completely different experience," he said.  "It gave us a really good idea of two or three things we need to improve on if we're going to play at that level. I think we have the personnel, the talent, and the skill level to compete with those nationally ranked teams."
Sarah Schum, junior middle bl
Porter.  Porter played high school ball at Butler High School in Louisville before moving on to the collegiate level at Union College in Barboursville, Ky.
ocker, said she was glad to be a part of this year's squad.
"I think we play well together and we have great chemistry," Schum said.  "This is the best team I've played on since I've been here and I expect us to compete and be one of the best teams in the conference."
The Lady Grenadiers lost a five set match to Spalding University Sept. 4, before bouncing back later that night with a win against Saint Thomas University to even up their record after the first four games.
The team left the Georgetown College Tournament on Sept. 6 with another win after facing off against Porter's alma mater, Union College.
Porter said she thinks the sky is the limit for this team.
"We got a long way to go, but if these girls are willing to work hard, which I think they are, we can be one of the top teams in the conference."
The Lady Grenadiers first home game is on Sept. 12 at 7 p.m. against Asbury College.  For more information on the team you can go to the IUS homepage and click on GO GRENADIERS!
staff
elossner@ius.edu
About the Writer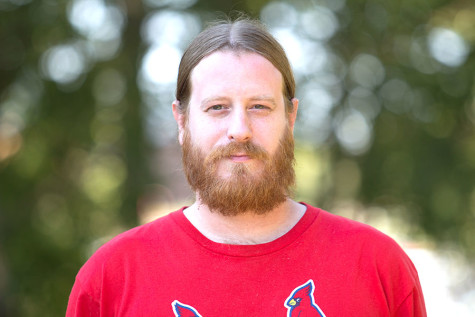 Elijah Lossner, Staff Reporter (Fall 2015); Sports Editor (Spring 2015; Fall 2014)
My name is Elijah Lossner. I have one 15-year-old feline, and a three-year-old human. I was born and raised in west Kentucky (the part where they wear...